Canon EOS 1D X Mark II Review
May 12, 2016
|
Amy Davies
|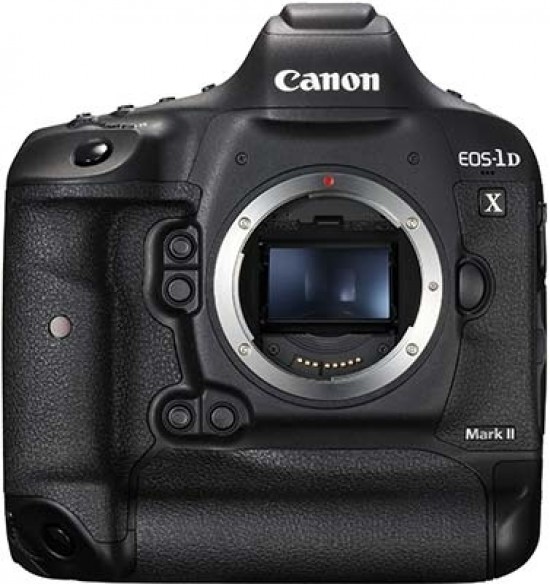 Image Quality
All of the sample images in this review were taken using the 20 megapixel Fine JPEG setting, which gives an average image size of around 8Mb.
Images directly from the Canon EOS 1D X Mark II are excellent, no less than we'd expect from a camera at this level. Colours are beautifully saturated with vibrant warm colours, which retain a good amount of accuracy.
When it comes to low light shooting, the Canon EOS 1D X Mark II doesn't have the same impressive on-paper stats as the Nikon D5. The 1DX II shoots up to a maximum expanded setting of ISO 409,600, which is impressive, but seems less so against Nikon's maximum expanded setting of over 3 million. But, then again, you have to question how much those ridiculously high speeds will actually be used.
With the Canon EOS 1D X Mark II, images remain impressively noise-free in JPEG images up to around ISO 25,600. There is a little image smoothing to see in some areas of the image if you examine closely at 100%, but at printing and display sizes of A4 or below, the performance is very good. Even at ISO 51,200, have a great impression of detail at A4 sizes or below. Images from 102,400 - 409,600 get progressively worse as you go up the scale, but again, are usable at smaller printing size if getting the image is more important than it being high quality (for example if you are a news photographer).
Comparing the equivalent raw files it's possible to see that there's a fair amount of image smoothing going on because of noise reduction, so if you need to bring back some missing detail from high ISO shots, you can do that easily in Photoshop or similar programs.
Automatic white balance copes well with a range of mixed lighting conditions, including artificial lighting. It errs incredibly marginally slightly towards warmer tones with artificial lights, so you may find you need to switch to a more appropriate white balance setting if you want ultimate accuracy - or of course you can alter it in post production if you've been shooting in raw format.
Noise
There are 9 ISO settings available on the Canon EOS 1D X Mark II which you can select at any time. Here are some 100% crops which show the noise levels for each ISO setting, with the JPEG version on the left and the RAW on the right:
| | |
| --- | --- |
| JPEG | RAW |
| ISO 50 (100% Crop) | ISO 50 (100% Crop) |
| | |
| ISO 100 (100% Crop) | ISO 100 (100% Crop) |
| | |
| ISO 200 (100% Crop) | ISO 200 (100% Crop) |
| | |
| ISO 400 (100% Crop) | ISO 400 (100% Crop) |
| | |
| ISO 800 (100% Crop) | ISO 800 (100% Crop) |
| | |
| ISO 1600 (100% Crop) | ISO 1600 (100% Crop) |
| | |
| ISO 3200 (100% Crop) | ISO 3200 (100% Crop) |
| | |
| ISO 6400 (100% Crop) | ISO 6400 (100% Crop) |
| | |
| ISO 12800 (100% Crop) | ISO 12800 (100% Crop) |
| | |
| ISO 25600 (100% Crop) | ISO 25600 (100% Crop) |
| | |
| ISO 51200 (100% Crop) | ISO 51200 (100% Crop) |
| | |
| ISO 102400 (100% Crop) | ISO 102400 (100% Crop) |
| | |
| ISO 204800 (100% Crop) | ISO 204800 (100% Crop) |
| | |
| ISO 409600 (100% Crop) | ISO 409600 (100% Crop) |
| | |