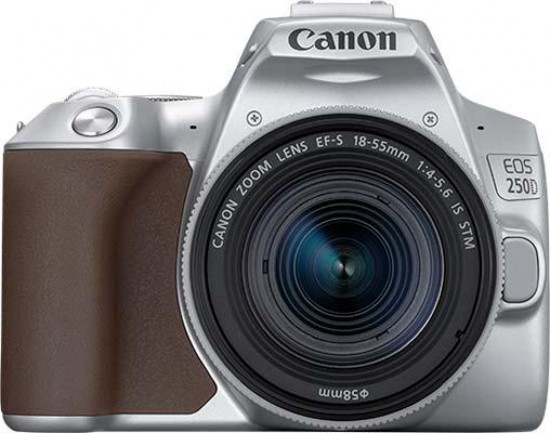 Conclusion
The Canon EOS 250D / Rebel SL3 is a rather modest upgrade of the 2-year-old Canon EOS 200D / Rebel SL2, principally adding 4K video recording, a much-improved Live View experience and longer battery life to justify its introduction.
4K video is something that we missed when reviewing the EOS 200D / Rebel SL2, so it's great to see it make its debut on this new version. What's not so great is that it suffers from all the same flaws that some other 4K-capable Canon cameras suffer from, namely the application of a massive crop factor and the inability to use the excellent Dual Pixel CMOS AF system during recording. What could have been a vlogger's dream ticket falls well short of its potential thanks to the crippled 4K mode.
Canon have been much more successful in improving the EOS 250D's live view mode, which does benefit from using the Dual Pixel CMOS AF system. Being able to compose using the vari-angle touchscreen and choose from one of the 3,975 AF points, complete with face/eye detection, is a real advantage, making the EOS 250D one of the best DSLRs around in terms of its live view mode.
On the other hand, having such an excellent live view system does highlight the camera's rather basic optical viewfinder, which still relies on a rudimentary 9-point AF system and doesn't offer the same rich experience as a true mirrorless camera. The headline grabbing battery life of over 1,000 shots also relies on using the optical viewfinder, rather than the much better live view mode.
So all in all, the improvements made to the new Canon EOS 250D / Rebel SL3 are something of a mixed bag. It still remains our first choice of entry-level Canon DSLR camera, sitting above the EOS 4000D/2000D models in terms of price and capability, but if you don't need the rather limited 4K video recording, the previous EOS 200D / Rebel SL2 model is still worth a look if you can find one. And if you like the idea of the EOS 250D's improved live view mode, the mirrorless EOS M50 takes things even further and would be our choice instead.
Ratings (out of 5)
Design
4.5
Features
4
Ease-of-use
4
Image quality
4.5
Value for money
4