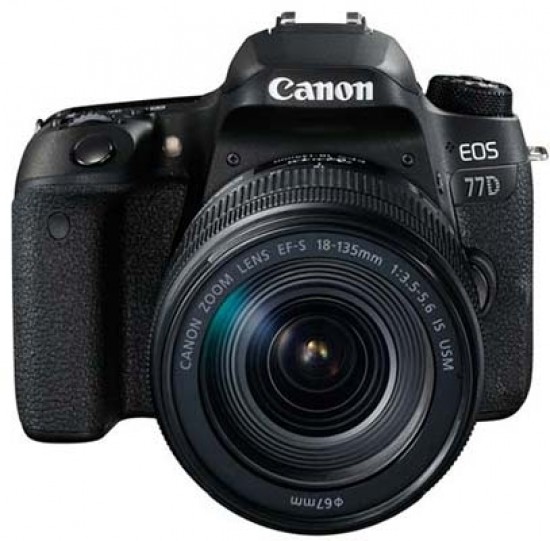 Conclusion
The Canon EOS 77D is a solid, if rather uninspiring, addition to the extensive EOS range of DSLR cameras, essentially combining some of the key features of the higher-end EOS 80D with the body and control layout of the cheaper EOS 800D. 
We'd suggest paying the slight price premium for the 77D, rather than choosing the EOS 800D, principally because the former has dual control wheels and a top-screen LCD, but we'd also then strongly suggest considering the EOS 80D instead of the 77D (especially if you can find it on sale), as that camera additionally offers weather-proofing, a better viewfinder, longer battery life, faster shutter and flash sync speeds, and a headphone jack, although the 80D is heavier, uses the slower DIGIC 6 processor, and doesn't have Bluetooth connectivity. Choices, choices...
In terms of image quality, the EOS 77D's 24 megapixel CMOS sensor produces virtually no visible noise at all from ISO 100 all the way up to ISO 1600, with even the three faster settings of 3200-12800 producing perfectly usable images (although 25600 and 51200 are best reserved for emergency use). All other image quality aspects are up to Canon's usual high standards, so top marks go to the 77D in this department. Even the new 18-55mm kit lens is worth considering if you've not yet bought into the Canon system.
So in summary, the Canon EOS 77D is a decent enough camera that may suffer in terms of sales and appeal from being too similar to both the cheaper, simpler EOS 800D and the more prosumer EOS 80D, depending on your experience level...
Ratings (out of 5)
Design
4
Features
4
Ease-of-use
4
Image quality
4.5
Value for money
4