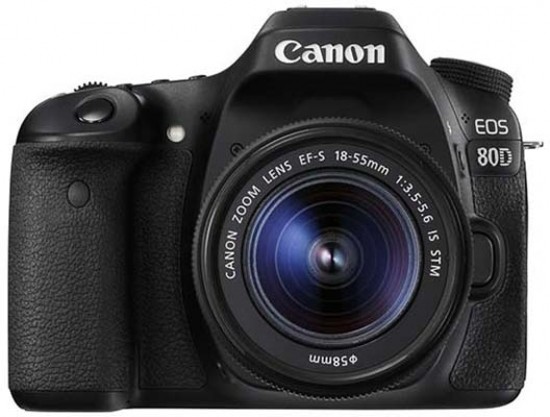 Conclusion
The Canon EOS 80D builds on the big leap forward that its predecessor made principally by adding continuous autofocusing for live view stills shooting and upgrading the image sensor and focusing/metering systems. So although it looks outwardly very similar to the 3-year-old EOS 70D, there are enough changes under the hood to ensure that this new model remains competitive with the likes of the Nikon D7200 and Sony A6300.
The EOS 80D's main strength is its lack of any particular weaknesses - it takes great pictures and shoots high quality 1080p video with a minimum of fuss, whilst being easy to use for both less experienced and more seasoned photographers alike. It also continues to offer the best all-round combination yet of viewfinder, live view and movie shooting experience for a DSLR camera, thanks largely to the innovative Dual-Pixel CMOS AF system.
The new 24 megapixel CMOS sensor produces virtually no visible noise at all from ISO 100 all the way up to ISO 1600, with even the three faster settings of 3200-12800 producing perfectly usable images (although 25600 is best reserved for emergency use). All other image quality aspects are up to Canon's usual high standards, so top marks go to the 80D in this department. Even the new 18-135mm kit lens is worth considering if you've not yet bought into the Canon system.
So while rival cameras may offer better image quality, or better specifications, faster burst modes, or smaller and lighter bodies, the new Canon EOS 80D is a very well-rounded camera that will satisfy most users needs most of the time. That may sound like damning the 80D with faint praise, but in a market where new cameras often seem to excel in one area above others, the versatile and intuitive EOS 80D is an all-rounder that's very easy to like.
Ratings (out of 5)
Design
4.5
Features
5
Ease-of-use
5
Image quality
4.5
Value for money
4.5