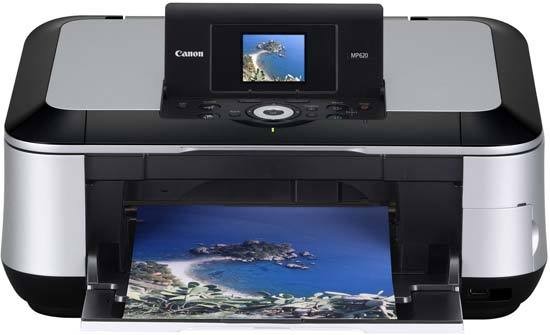 Introduction
I've been a long time believer in the old adage 'Jack of all trades, master of none'. This has certainly been the case in the past when it comes to getting high quality photos and good scans from an all-in-one device. But, things are changing fast in the digital world. A couple of years ago I wouldn't have thought it possible to get a lab quality print from a sub $100 inkjet, but it's very possible with many of the new printers that are on the market now.

All-in-ones, or AIO devices combine printing with a scanner, and often a fax. The Canon Pixma MP980 is an example of this - scanning and printing. I wanted to see how the latest model did with photo printing and scanning - two needs that any photographer needs (OK, the scanning if you have prints or transparencies to convert). How would they compare to a standalone printer and scanner? Not everyone is blessed with the space or the budget for dedicated machines, so the AIO option is an attractive one to consider.

The Pixma MP980 from Canon is the latest in the MP series, and the first with a new gray ink to improve black and white output as well as shadow detail. The inks are the same ChromaLife 100 found in their dedicated Pixma printers like the Pro9000. This is a six ink printer with cyan, magenta, yellow, black, gray, and pigment black. The pigment is only used in text mode documents. 802.11b&g wireless are supported, and you can add an optional Bluetooth unit. Like most printers in this class, printing directly from memory cards or via PictBridge is also supported, and the printer has a number of built-in image adjustment features.

You can print directly from a memory card or use the card slots as a card reader for your computer. Direct printing is a popular feature for casual prints - pop the memory card into the slot and print your JPEG images with onboard image adjustments like red-eye correction, and color enhancement. If you want to print from a cell phone or similar device, Canon has an optional Bluetooth adapter for the MP980.
Ease of Use
The Canon Pixma MP980 was very easy to setup on my mixed Vista/Mac network. The Canon network utility found the printer wirelessly and installed correctly on all machines with no additional information required on my part.
Scanning
One of the driving factors in this type of device is the ability to handle the odd scanning job that you might have. The MP980 can turn out a quick scan of photos or documents, and work as a photocopy machine with multiple copies in black & white or color.
The scanner in the Canon Pixma MP980 is a 4800x9600 dpi CCD with a 48-bit color depth. Scanning from film negatives and transparencies is supported and Canon includes a film holder for 35mm strips or slides. There is no document feeder with the MP980, so each original must be manually placed on the scanner.
Scan quality for negatives and transparencies was very good. It's not going to beat a dedicated film scanner like the PlusTek or Nikon, but that's to be expected from a multipurpose unit, and at this price point, I would rate the capabilities as excellent.
Scanning a 35mm negative at high quality takes about 10 minutes, generating a 86MB file in the process. Although the scanner supports 16-bit output through the Photoshop plug-in (Figure 1), the included MP Navigator EX software supports only 8-bit scanning.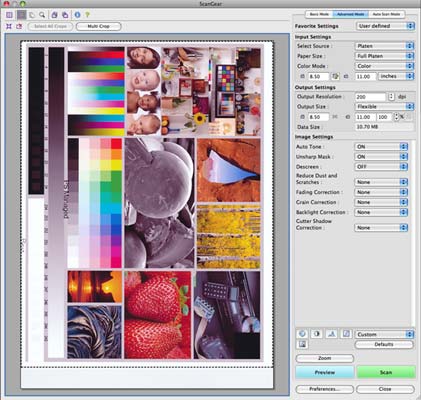 Figure 1
If you'd like to improve the quality of your scans, I recommend downloading a copy of VueScan from http://www.hamrick.com. VueScan gave me much better results than the Canon driver and supported 16-bit scans with no issues at all.
I scanned the same image with both Canon's own ScanGear software and VueScan Pro, using the same image settings - 200 dpi, 8-bit color. The results were very interesting. The scans weren't particularly accurate in color tone (see Figures 2 and 3), although the ScanGear scan was significantly more magenta in color balance with lighter tones. The VueScan version on the Canon scanner was far and away the best quality and had the closest color accuracy of any scan done.
Scanning from film using the negative holder gave me much more accurate results with ScanGear than the reflective scans. Color was good, with more detail in shadows than the reflective scan. VueScan still gives a better scan, but the results are closer in this case.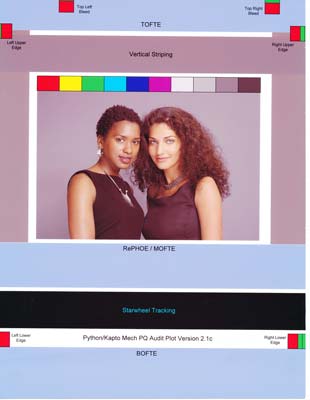 Figure 2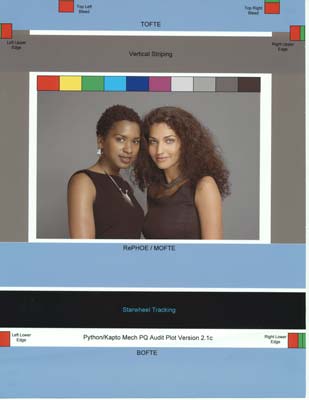 Figure 3
Your Comments