Canon PowerShot SX730 HS Review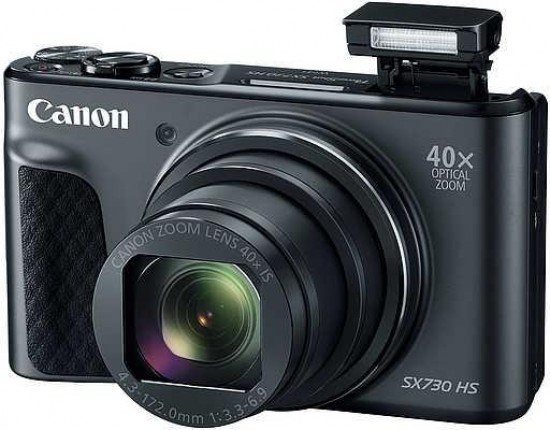 Conclusion
Canon is of course very experienced in making cameras, and its range of PowerShot travel compact cameras has always proven popular. The Canon PowerShot SX730 HS is a great little pocket friendly camera that is ideal for travelling when the most important thing is the zoom reach, rather than anything else. 
Images are pleasingly saturated and detailed, so long as you can keep to shooting in bright sunlight. While images taken in lower light aren't awful, smudginess tends to become a problem from ISO 1600 or above in particularly dim conditions. 
As it stands, a 40x optical zoom lens is the longest available on the market, and that's arguably one of the best things about the SX730. If your main concern is having ultimate flexibility in focal length, then this will be the camera for you. 
However, what lets it down is a lack of other features, especially considering the relatively high price it commands. It's just £20 cheaper than the Panasonic TZ90, yet there's no electronic viewfinder, no touchscreen, no raw format shooting, no ability to change focal point and no 4K video recording. 
Although not every user of this camera will be after those kinds of features, it means that the Canon PowerShot SX730 HS as a whole is a less-rounded proposition for much of the market. Whether it bothers you will be up to the individual, and the needs you have. 
The biggest difference between this camera and its predecessor, the SX720, is the addition of a tilting screen. While that comes in very useful for selfies, it's a shame that touch-sensitivity hasn't been added. Still, for the travelling photographer who likes to capture themselves in front of various tourist attractions, it could be very useful. If you're not too bothered about selfies, you could opt for the SX720 and save yourself some money. 
All told, the Canon PowerShot SX730 HS is a great little compact for travelling photographers. It has a huge zoom length and its capable of taking some excellent pictures. It's a shame that there's just a few things missing for it to be considered more seriously by enthusiast photographers, but beginners are likely to love it. 
Ratings (out of 5)
Design
4
Features
4
Ease-of-use
4.5
Image quality
4
Value for money
3.5