Canon RF 35mm f/1.8 IS Macro STM Review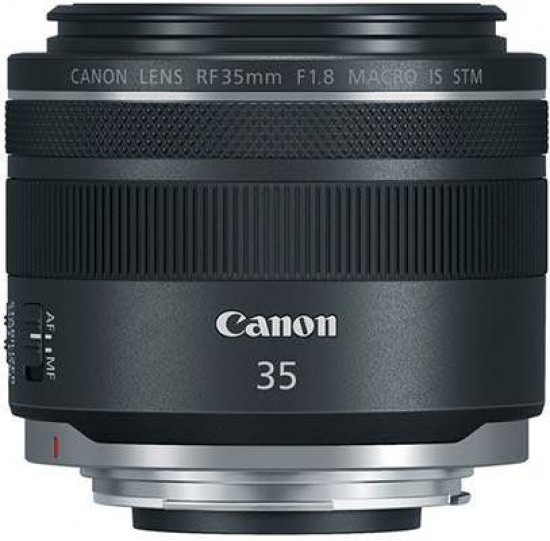 Conclusion
The Canon RF 35mm f/1.8 IS Macro STM is the dark horse of the new Canon full-frame mirrorless system. By far the cheapest, lightest and most compact RF lens, it's also arguably the most versatile too, doubling up as both a great 35mm prime and a 1:2 magnification macro lens. Subsequently it deserves to find a place in the camera bag of every EOS R owner.
There's lots to like in terms of image quality, and little to complain about. This lens is sharp almost from the get-go, excellent in the centre and at the edges when shooting wide open at f/1.8 and outstanding between f/2.8 and f/11. It's capable of producing some nice bokeh effects for an f/1.8 lens, helped by the ability to focus as close as 17cms away from your subject. There is some mild barrel distortion and vignetting at f/1.8, but both of these can be corrected in post-processing. Chromatic aberrations are very well controlled and it even produces some nice sun-star effects at f/16-f/22.
The build quality is very good, certainly on a par with the RF 24-105mm kit zoom, with the built-in weather-proofing offering peace of mind in more inclement conditions. Auto-focusing proved to be quick, quiet and reliable on the Canon EOS R camera body that we tested the lens with thanks to the STM motor, while manual focus over-ride at any time is a great feature, as is the very effective 5-stop optical image stabilisation system. The new Lens Control Ring, making its debut on this lens, takes a little getting used to, but soon becomes quite a handy feature to have.
With a full retail price of £519 / €519 / $499, the Canon RF 35mm f/1.8 IS Macro STM is something of a no-brainer in the value for money department. It certainly fits the bill as a versatile, fast and affordable wide-angle prime lens that certainly delivers the goods on the new Canon EOS R.
Ratings (out of 5)
Design
4.5
Features
4
Ease-of-use
4.5
Image quality
4.5
Value for money
5