Fujifilm Instax Square SQ20 Review
March 28, 2019
|
Amy Davies
|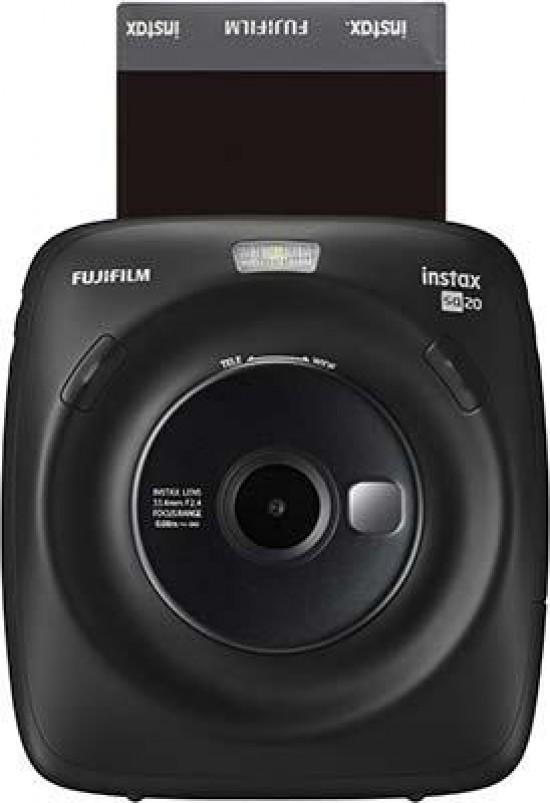 Fujifilm Instax Square SQ20 Image Quality
As we found with the previous SQ10, image quality directly from the Fujifilm Instax Square SQ20 in their digital form is nothing to write home about. In fact, it's probably best to ignore that these digital files exist in the first place – and use them only for their actual intended purpose, to make sure that whatever you've chosen to print is what you want. While the digital images are more than enough to sustain the print size of Instax, you'll almost certainly be better off using another camera for anything you want to keep digitally.
JPEGs are smudgy and appear pretty flat. There's also no way to bring across any digital filter or vignette you might have applied, either.
That said, printed shots are reasonably pleasing, with a decent amount of warmth and depth and with a decent impression of detail at this small size. Images tend to come out a little darker than the appear on the screen, which is something to watch out for if you're printing something which lots of shadow detail.
Images from the SQ20 are best in good light, but you can use the onboard flash to illuminate darker shots. These work fairly well for portraits and party shots if the subject is fairly close.
The Fujifilm Instax Square SQ20's onboard filters and vignettes are good fun to play with, and go well with the retro feel that instant film generally provokes.
Using the Collage and Split options are also good fun, allowing you to create a montage on the move – all of the different options are worth experimenting with, especially as it won't cost you any lost film as you can preview what you're getting on the screen first.
Prints