Fujifilm X-E2 Review
November 18, 2013
|
Mark Goldstein
|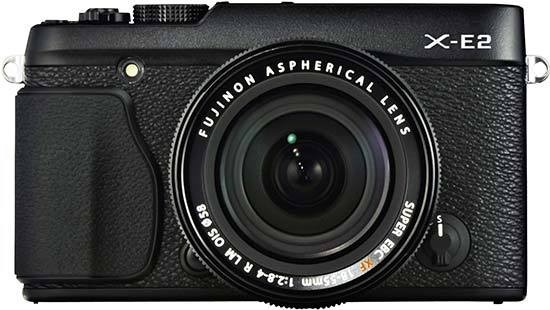 Conclusion
The new Fujifilm X-E2 offers more features, better handling and importantly faster performance than its predecessor, which we already loved, making it our favourite X-series camera and one of the best compact system cameras around. Fujifilm have clearly listened to their users and produced a camera that may look very much like the original X-E1, but which improves on it in virtually all ways.
Speed is one of the key improvements. The X-E1 suffered from slightly sluggish auto-focusing and generally slow performance, whereas the X-E2 with its new hybrid AF system offers satisfyingly quick focusing coupled with much improved start-up and shot-to-shot times, as well as slightly faster burst shooting.
The X-E2 also benefits from a much improved LCD screen, addition of wi-fi connectivity, improved video recording, and Digital Split Image and Focus Peaking for easier manual focusing - just a few of the many ways that Fujifilm have updated this new model - while retaining the original model's excellent electronic viewfinder and sublimely intuitive control layout.
Image quality has not been neglected either. Noise is noticeable only by its almost complete absence throughout the ISO range for both JPEGs and RAW files, and the removal of the optical low pass filter produces slightly more detail in the image. The 18-55mm lens is also worthy of mention, with the fast maximum apertures making it easy to creatively throw the background out of focus, and delivering sharp results throughout the focal range. The X-E2 is certainly right up there with the best APS-C sensor cameras on the market, and some full-frame models too.
Time stands still for no man in the camera world, and with the recent launches of the pro-level Olympus OM-D E-M1, full-frame Sony A7/A7R, and compact Panasonic GX7, the Fujifilm X-E2 certainly has a lot of competition. We feel that the X-E2 offers something genuinely different, though, that's certainly more than enough to hold its own.
Ratings (out of 5)
Design
4.5
Features
5
Ease-of-use
5
Image quality
5
Value for money
4.5