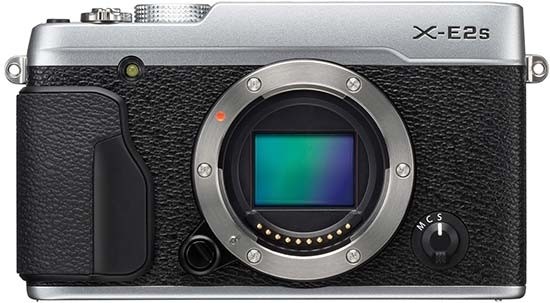 Conclusion
Although current Fujifilm X-E2 owners won't have much reason to upgrade to this new model, the X-E2S still remains a compelling interchangeable lens camera, despite the rather short list of improvements.
The improved auto-focusing system with new Zone and Wide/Tracking options is the main reason to consider the X-E2S in preference to it's predecessor as it makes the new camera more versatile, as does the electronic shutter, while less experienced users will welcome the addition of an all-Auto mode and a clearer graphical user interface.
Image quality remains excellent. Noise is noticeable only by its almost complete absence throughout the ISO range for both JPEGs and RAW files, and the lack of an optical low pass filter produces slightly more detail in the image. The 18-55mm lens is also worthy of mention, with the fast maximum apertures making it easy to creatively throw the background out of focus, and delivering sharp results throughout the focal range. The X-E2S is certainly right up there with the best APS-C sensor cameras on the market, and some full-frame models too.
While the X-E2S is more of an evolutionary rather than revolutionary update of the X-E2, it adds just enough to compete with it main rivals, while being different enough to the X-T10 below it and the X-T1 / X-Pro2 above, especially as the launch price is significantly lower than its predecessor's was.
Ratings (out of 5)
Design
4.5
Features
4.5
Ease-of-use
5
Image quality
5
Value for money
4.5