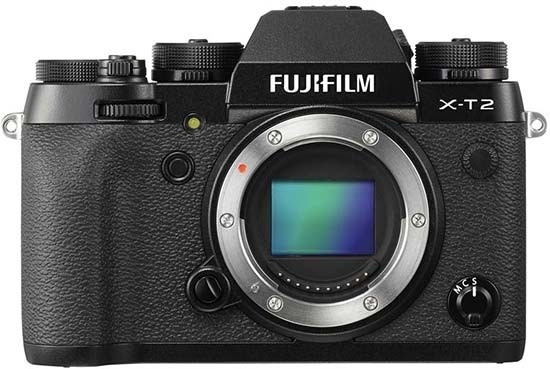 Conclusion
As with the X-Pro2 camera that was released at the start of 2016, Fujifilm have taken an evolutionary, rather than revolutionary approach to the new X-T2. It may look outwardly very similar to its 2-year-old predecessor, but the X-T2 takes several steps forward in some important areas, most notably with the faster and more mature auto-focus system and 2016's must-have feature, 4K video recording. Add in the the impressive 24-megapixel sensor, the speedy processor, dual SD card slots and clever focus lever from the X-Pro2, and the must-have VPB-XT2 Vertical Power Booster accessory, and it's clear that the new Fujifilm X-T2 offers a lot more improvements than a cursory glance might suggest.
Fujifilm have studiously addressed most of our criticisms of the original X-T1 - in particular, the slightly underdeveloped auto-focusing, especially when it came to moving subjects, has been completely overhauled with a new system that reminds us of the best that DSLRs have to offer. The X-T2 is the first X-series camera to deliver 4K video recording, again expanding the appeal of the range to serious videographers, while tweaks and enhancements to the operation of the X-T2 make it (for us at least) the most pleasurable Fujifilm camera to handle. There are still a few minor criticisms of note - the lack of any touchscreen control is the main sore point (something that we particularly enjoyed using on the recent X-70 camera), while the disappearance of the one-touch movie record button is mystifying given the new video capabilities. Still, these are fairly minor criticisms of what is otherwise a very well-thought out, mature camera.
As you might expect, image quality is very similar to the X-T2 that we reviewed earlier in the year, that is to say, outstanding. Despite the resolution increase, noise is noticeable only by its almost complete absence throughout the ISO range of 100-51,200, the JPEG quality is so good that you could conceivably never need the Raw files, and the extensive range of lenses are almost uniformly well-regarded by reviewers and photographers alike. The excellent 18-55mm kit lens is worthy of mention, delivering sharp results throughout the focal range - we'd go so far as recommending this option rather than buying the X-T2 body-only for people investing in the X-system for the first time.
Ratings (out of 5)
Design
5
Features
4.5
Ease-of-use
5
Image quality
5
Value for money
4.5