Impossible I-1 Review
October 31, 2016
|
Amy Davies
|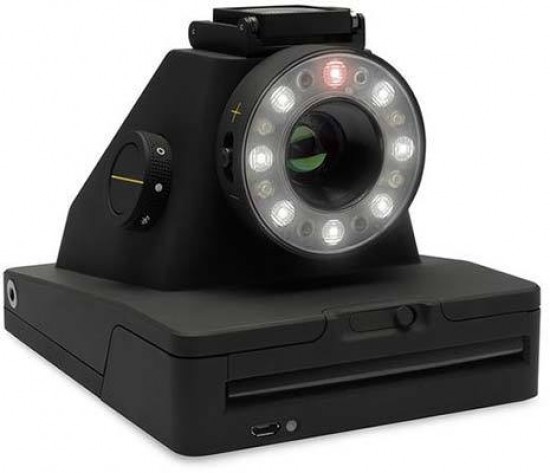 Conclusion
The Impossible I-1 camera is a great achievement in terms of bringing back a classic style of camera, all the while giving it a little bit of a modern twist. Adding bluetooth connectivity is a great innovation that gives you good control and adds some fun elements (such as double exposure) to the experience of using the camera.
However, for most ordinary consumers, this will simply be too expensive. Not only is £300 quite a large outlay for a fun camera of this type - but you have to pay so much for film, and ultimately to experiment with how to use the camera - that you have to be a real aficionado of instant photography to want to get involved. Which, to be fair, some people are.
Results from the Impossible I-1 are mixed, and while some of the shots turned out to be quite pleasing - a lot of them simply didn't work, which was disappointing. Colours are washed out, focus isn't always spot on, and there are faults in the film - again all things which some people will believe to be a charm of instant, but other people will just think is a fault.
That all aside, it's fun to have a camera like this, and it's also fun to see other people reacting to it. If you used to use a Polaroid, then you'll likely enjoy using this, and if you want to experiment with instant and analogue photography, you'll probably also find it enjoyable. It would make a great gift for any photographers in your life, too.
It'll be interesting to see where Impossible go from here. It has spent a lot of time and effort developing the I-1, so hopefully it'll reap the rewards and continue to work on more instant cameras for enthusiasts to own - if for no other reason than to hopefully bring the production costs down.
Ratings (out of 5)
Design
4
Features
4
Ease-of-use
3
Image quality
2.5
Value for money
2.5