Leica M10 Monochrom Review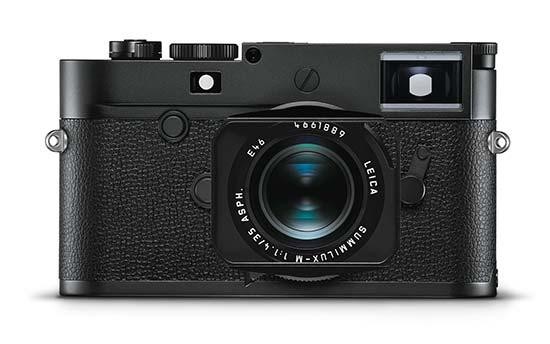 Image Quality
All of the sample images in this review were taken using the 40 megapixel JPEG setting, which produces an average image size of around 17Mb.
Just as we'd expect from a Leica - especially one with such a high price point - the images directly from the M10 Monochrom camera are superb.
Sharpness and detail is exquisite, and if you're somebody that only ever shoots in black and white, there's little to dislike about the final image quality here.
On the whole, multi-purpose metering does a good job of producing accurate exposures, but you do need to watch out for clipped highlights. A black and white sensor - unlike a colour one - has no way to bring back those lost highlights - so if you burn out a sky to white (for example), it'll remain white no matter how much tinkering you do in post-production.
You might also find that you need to invest in a set of filters to place in front of the lens to achieve the look you want. If you're somebody who used to shoot film, this will be a familiar process to you - with different colour filters having a different effect on the final outcome.
As part of this review, I loaned the Leica M10 Monochrome to talented landscape photographer Matt Walkley, while we were together on a group photographer's retreat in Scotland earlier in the year. In his images, he uses a yellow filter, which suited the overcast and rainy conditions of the highlands. Remember that using a filter prevents light from getting to the sensor, so you may also need to use higher ISOs if you want to shoot handheld.
Speaking of noise though, the M10 Monochrom produces nicely grained images when shooting in low light with very high ISOs selected. Up to around ISO 1600, noise is barely visible, becoming slightly noticeable at ISO 3200 when examining in fine detail at 100%. It's not particularly problematic until much higher, with even some images shot at ISO 50000 being useable, if a little painterly in places.
Noise
The Leica M10 Monochrom has 11 sensitivity settings at full resolution running from 160-10000.
| | |
| --- | --- |
| JPEG | RAW |
| ISO 160 (100% Crop) | ISO 160 (100% Crop) |
| | |
| | |
| ISO 200 (100% Crop) | ISO 200 (100% Crop) |
| | |
| ISO 400 (100% Crop) | ISO 400 (100% Crop) |
| | |
| | |
| ISO 800 (100% Crop) | ISO 800 (100% Crop) |
| | |
| ISO 1600 (100% Crop) | ISO 1600 (100% Crop) |
| | |
| ISO 3200 (100% Crop) | ISO 3200 (100% Crop) |
| | |
| ISO 6400 (100% Crop) | ISO 6400 (100% Crop) |
| | |
| ISO 12500 (100% Crop) | ISO 12500 (100% Crop) |
| | |
| ISO 25000 (100% Crop) | ISO 25000 (100% Crop) |
| | |
| ISO 50000 (100% Crop) | ISO 50000 (100% Crop) |
| | |
| ISO 100000 (100% Crop) | ISO 100000 (100% Crop) |
| | |