Nikon AF-S DX Nikkor 18-140mm f/3.5-5.6G ED VR Review

Introduction
The Nikon AF-S DX Nikkor 18-140mm f/3.5-5.6G ED VR is a DX-format lens with a 7.8x zoom ratio and a 35mm equivalent focal range of 27-210mm. The optical formula comprises 17 elements in 12 groups, including 1 aspherical and 1 ED lens element. Weighing in at 490 grams, the AF-S DX Nikkor 18-140mm f/3.5-5.6G ED VR lens features Nikon's Vibration Reduction technology to combat blurring that may result from shaky hands, while a Silent Wave Motor ensures fast and quiet auto focus. The lens is currently available for £459.00 / $495.95 in the UK and the US, respectively.
Ease of Use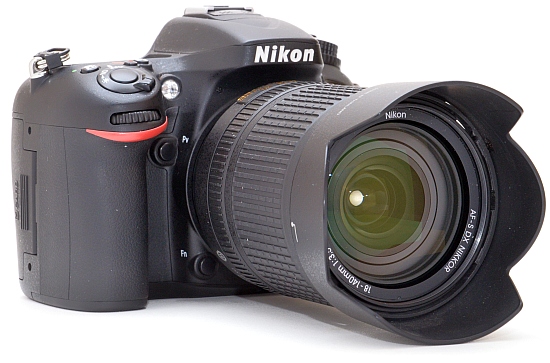 The Nikon 18-140mm VR lens mounted to a Nikon D7100 body
Tipping the scales at 490 grams, the AF-S DX Nikkor 18-140mm f/3.5-5.6G ED VR is not a particularly heavy lens, and it balances well on the larger DX bodies such as the Nikon D7100 pictured above.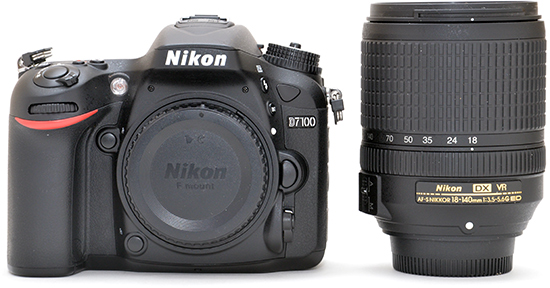 Build quality is very decent, with a metal bayonet mount, smooth focus and zoom rings, and very little wobble even when fully extended.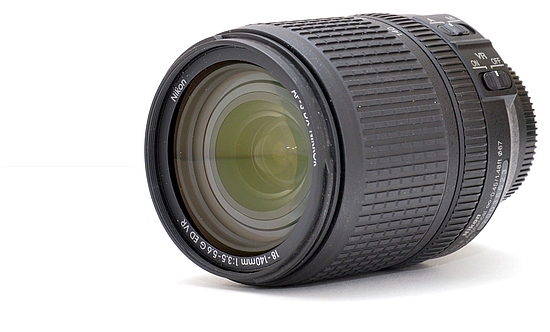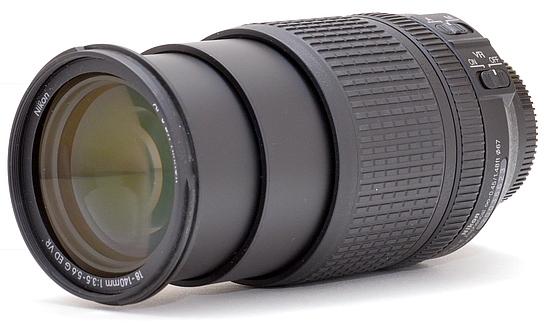 Zoomed out and zoomed in

Zooming is not internal – as you can see, the front extends considerably upon zooming to 140mm. The ribbed zoom ring is sufficiently wide and neither too stiff nor too loose.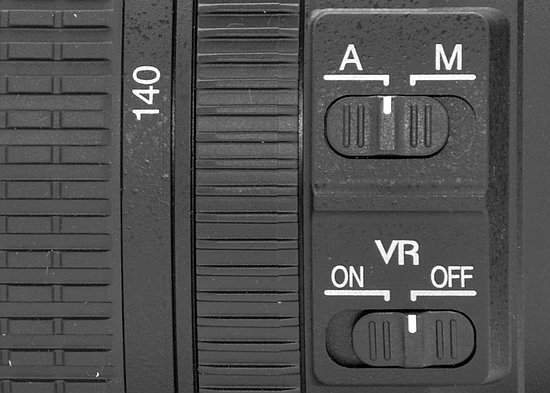 The Nikon 18-140mm VR lens has a limited feature set including an internal focus (IF) mechanism, a quiet focus motor, an auto/manual focus switch and Nikon's Vibration Reduction (VR) image stabilisation system. There is no distance scale, focus limiter or depth-of-field scale, however, and you do not get to choose between Active and Normal VR modes, either. Being a G series lens, the Nikkor 18-140mm f/3.5-5.6G ED VR also lacks an aperture ring.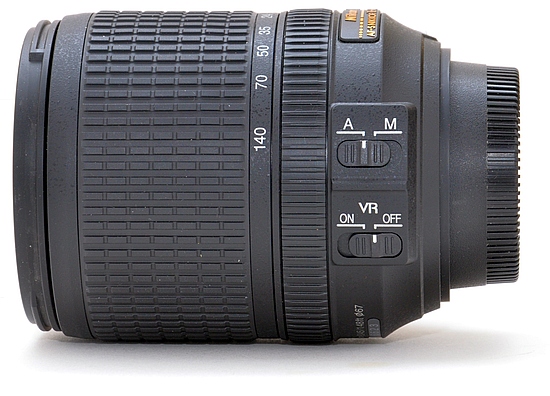 Side of the lens
The AF-S DX Nikkor 18-140mm f/3.5-5.6G ED VR comes without a lens hood as standard, but is compatible with the separately sold Nikon HB-32 petal shaped hood.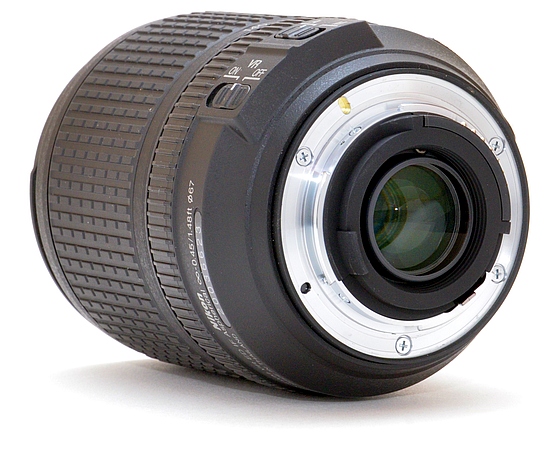 Rear of lens, isometric view
The lens is not claimed to be weatherproof, but there is a rubber seal around the lens mount that should provide basic protection against dust and moisture.
Focal Range
At the 18mm end of the zoom range, the angle of view is 76°, equivalent to that of a 27mm lens in a 35mm system..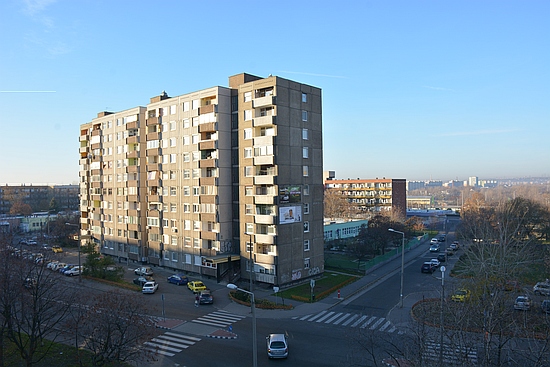 Field of view at 18mm
At the 140mm end, the angle of view narrows to 11°, which is the same as that of a 210mm lens on a 35mm full-frame camera.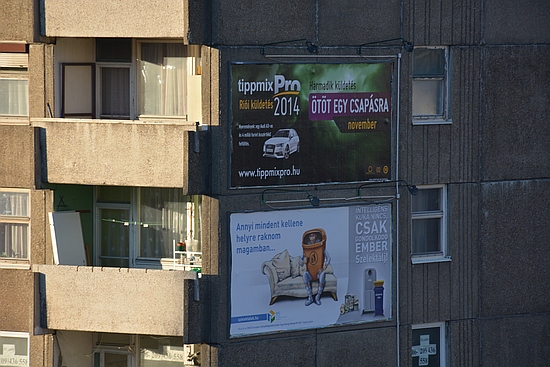 Field of view at 140mm
Focusing
With the lens attached to a D7100, auto-focus is surprisingly fast. While not quite in the same league as the pro zooms (e.g. the AF-S 24-70mm f/2.8 or 70-200mm f/2.8), it's definitely capable of keeping quickly and erratically moving subjects in focus. If you thought this was a natural consequence of being an AF-S lens, think again! The AF-S designation, in and of itself, is no guarantee of fast focussing, as we saw when reviewing the 55-300mm f/4.5-5.6 DX telezoom. The fact that it worked so well in the case of the DX 18-140mm f/3.5-5.6G ED VR was thus a very pleasant surprise. (Focusing in Live View or video mode is a completely different story of course.) Thankfully the filter thread does not rotate on focus, making it that much easier to use graduated neutral density filters and polarisers. The lens takes 67mm filters.
Manual focusing is also possible via the smooth but somewhat narrow focus ring located close to the lens mount. For an AF lens, the focus ring has a fairly generous amount of travel, which makes it easier to set focus precisely.
Distortion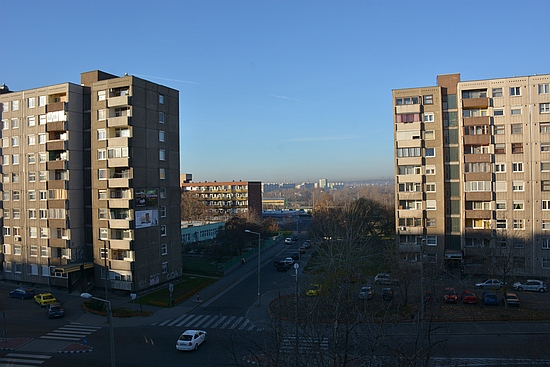 At the 18mm setting, there is some barrel distortion, as demonstrated in the photo above. This turns into mild pincushion distortion in the telephoto range.
Chromatic Aberrations
Lateral chromatic aberrations, typically seen as purple or blue fringes in the peripheral areas of the image, are very well controlled with this lens. The 100% crops below give you an idea of what you should expect in the worst case.
Macro
This is not a macro lens. The maximum reproduction ratio of the Nikon 18-140mm VR is approximately 1:4.4, which means that you can fill the frame with a subject that measures around 100x67mm. Sharpness in the close-up range isn't stellar but distortions are negligible if shooting at the 140mm end. The following image illustrates how close you can get to the subject; in this case, a Compact Flash card.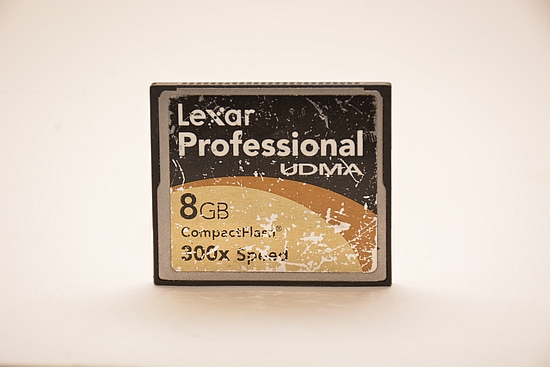 Close-up performance
Bokeh
Bokeh is a word used for the out-of-focus areas of a photograph, and is usually described in qualitative terms, such as smooth / creamy / harsh etc. In the  AF-S Nikkor 18-140mm f/3.5-5.6G ED VR, Nikon employed an iris diaphragm with 7 blades, which has resulted in a somewhat "nervous" bokeh, at least in our opinion. However, recognising that bokeh evaluation is subjective, we have provided a few examples for your perusal.
Sharpness
In order to show you how sharp this lens is, we are providing 100% crops on the following pages.