Nikon AF-S Nikkor 58mm f/1.4G Review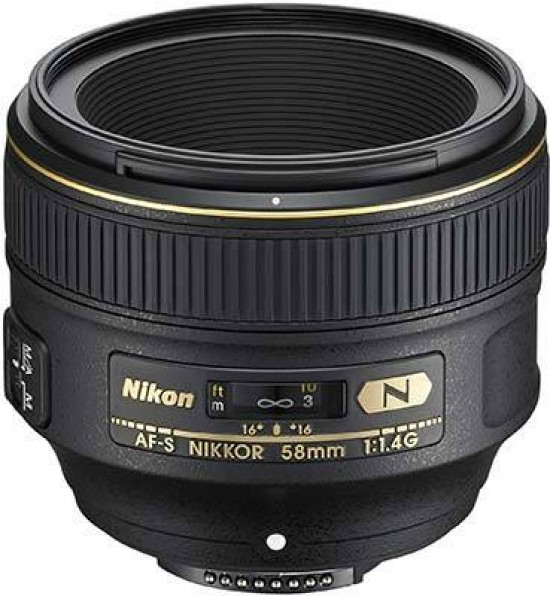 Conclusion
The Nikon AF-S Nikkor 58mm f/1.4G is an eye-wateringly expensive standard prime lens that delivers very appealing image quality. The sharpness when shooting wide-open, even in the centre, isn't as good as we'd expected though, requiring you to stop-down to f/2.8 to obtain satisfactorily sharp results.
Optically, the Nikon AF-S Nikkor 58mm f/1.4G is a very good lens, but not as good as we'd hoped, given its price tag. Sharpness is remarkably high at f/2.8, and simply excellent from f/4 onwards, but it's disappointing wide open at f/1.4 and also a little soft at f/2. Instead of sharpness, this lens' main appeal lies in the dreamy bokeh effects when shot wide-open, with the fast lens' ability to separate the subject from the background simply outstanding for a standard focal-length optic. In all other regards the Nikon AF-S Nikkor 58mm f/1.4G is also an outstanding performer. Lateral chromatic aberrations are kept to a minimum and vignetting isn't too bad at all, even at f/1.4.
Mechanical quality is great for a modern lens, although it is pretty big and heavy compared to Nikon's other 50mm lenses. Auto-focus was fast and quiet on the Df body that we tested it with, and there's a certain level of weather-proofing built-in too. £1,599.99 / $1,699.95 is a heck of a lot of money to pay for a standard prime lens, though, and although we quickly fell in love with the dreamy bokeh, the lack of critical sharpness until you stop down to f/2.8 puts us off from recommending the Nikon AF-S Nikkor 58mm f/1.4G more highly.
Ratings (out of 5)
Design
4.5
Features
4
Ease-of-use
4.5
Image quality
4
Value for money
3.5