Nikon Z 20mm f/1.8 S Review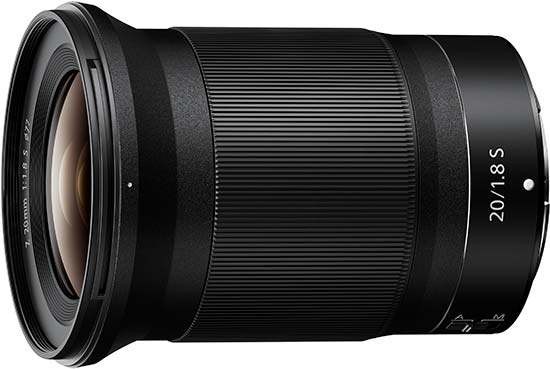 Conclusion
As Nikon approaches the two year anniversary of the introduction of the Z system, it's got an excellent range of different lenses available for its full-frame mirrorless system. The Z 20mm f/1.8 S is a good addition for a number of different subjects, and although it might not quite be considered as much as an "all-rounder" as some other lenses like the 24mm and the 35mm, it's a good choice for those who shoot common subjects such as landscape or architecture.
It's also perhaps a bit more appealing than the existing 24mm f/1.8 lens in that it gives you a focal length not already covered by lenses like the 24-70mm f/4 standard lens. Although perhaps wider than you might normally consider for such purposes, the lens still copes well with other subjects such as portraits, and as such it could be a useful addition for events and wedding photographers.
If you're somebody who owns the APS-C Z50 camera, the crop factor associated with the smaller sensor gives you a 30mm equivalent, which arguably makes it a viable option for street photography and all-round shooting. Due to its large size however, it's perhaps a bit unbalanced for use with the Z50 - this is one lens which is definitely best suited to full-frame cameras.
As we've seen with other new Nikon lens launches, the Z 20mm f/1.8 S lens starts off with quite a high retail price. You can pick up the Z 24mm at a much cheaper price, while other lenses like the Z 35mm are available for around half the price. You could also consider using an F mount 20mm lens with a Z mount adapter - such lenses can be picked up for a few hundred pounds lens than the proprietary option. Hopefully over time, we'll see the 20mm drop in price to become a more affordable option - but if you need the extra width, it's perhaps something you'll be happy to consider spending a little extra on.
Overall, if you're in the market for a wide-angle prime lens, this is the widest you're currently able to get in a proprietary mount for the Z system. While the 14-30mm f/4 might be a more versatile (and wider) option, if you do a lot of low-light shooting, or want the flexibility the wider aperture gives you, then a prime lens might be a better recommendation.
Here we have a lens that produces excellent quality images, is as impressively sharp as other Z series lenses and displays pleasing and attractive bokeh. If you're somebody who requires a the width of a 20mm lens, the new Z 20mm f/1.8 S comes highly recommended - it's only the price which is currently bringing the overall score down a touch.
Ratings (out of 5)
Design
4.5
Features
4
Ease-of-use
4
Image quality
4.5
Value for money
3.5