Olympus M.ZUIKO Digital ED 300mm f/4 IS Pro Review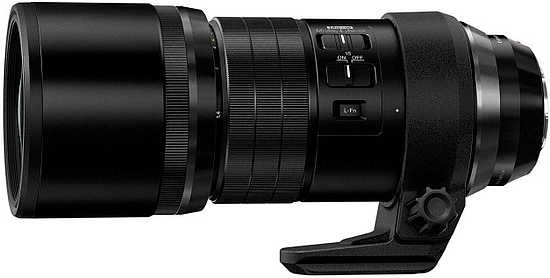 Conclusion
The Olympus M.ZUIKO Digital ED 300mm f/4 IS Pro is the perfect telephoto partner to the flagship OM-D E-M1 camera, forming a fast, well-built, relatively light-weight and fully-weather-proof system that delivers excellent image quality without breaking your back.
Both centre and edge sharpness are very high throughout most of the aperture range, although the performance wide-open at f/4 is good rather than excellent and it drops off a little at f/16 due to diffraction. Chromatic aberrations are almost completely absent, vignetting is not a real issue, and pincushion distortion is very well auto-corrected through software algorithms. The superlative image stabilisation system even makes it possible to hand-hold this lens in less than stellar lighting conditions, especially when paired with the the OM-D E-M1 or OM-D E-M5 Mark II cameras. The built-in image stabilisation also makes the lens perfectly practical for both Panasonic camera owners and owners of Olympus cameras which don't have the 5-Axis IS system.
If you can justify the rather eye-watering price-tag, the Olympus M.ZUIKO Digital ED 300mm f/4 IS Pro is a fantastic lens for for wildlife, sports and action photographers. Highly Recommended!
Ratings (out of 5)
Design
5
Features
5
Ease-of-use
4.5
Image quality
4.5
Value for money
3.5