Olympus M.ZUIKO Digital ED 7-14mm f/2.8 PRO Review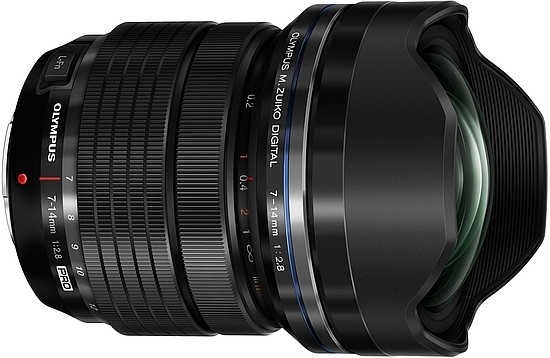 Conclusion
The Olympus M.ZUIKO Digital ED 7-14mm f/2.8 PRO is another great addition to Olympus' growing family of professional lenses, helping to form a fast, well-built, weather-proof system that delivers excellent image quality.
Image quality is excellent. Centre sharpness is very high throughout its focal length range, although the performance drops off a little at the edges, where you really need to stop down to at least f/4 to get acceptable results. Chromatic aberrations are well controlled, vignetting is present but not a real issue, and distortion is very well auto-corrected through software algorithms. The lack of in-lens image stabilisation makes the lens somewhat impractical for Panasonic camera owners (with the exception of the GX7), but Olympus owners obviously benefit from the excellent in-camera image stabilisation that most of their camera bodies provide. The only proviso to bear in mind from a design point of view is the inability to use traditional screw-on or behind the lens filters.
The Olympus M.ZUIKO Digital ED 7-14mm f/2.8 PRO is a great lens for those Olympus Micro Four Thirds users who want a weather-proof wide-angle lens that delivers great results. Panasonic owners will probably want to consider the G VARIO 7-14mm F4.0 ASPH lens, and the much cheaper and smaller M.ZUIKO Digital ED 9-18mm f/4-5.6 is also worth a look, but if you can afford it, it's hard to overlook the quality that the new Olympus M.ZUIKO Digital ED 7-14mm f/2.8 PRO offers.
Ratings (out of 5)
Design
5
Features
4.5
Ease-of-use
4.5
Image quality
5
Value for money
4