Olympus M.ZUIKO Digital ED 9-18mm f/4-5.6 Review

Introduction
The Olympus M.ZUIKO Digital ED 9-18mm f/4-5.6 is an ultra-wideangle Micro Four Thirds zoom lens featuring a collapsible barrel design. Providing a focal range of 18-36mm in 35mm terms and a 100° angle of view at the wider end, the 9-18mm lens is both compact and lightweight. With a length of only 49.5mm (collapsed) and a weight of just 155g, it's less than half the size and 60% of the weight of the Zuiko Digital ED 9-18mm f/4-5.6, a "regular" Four Thirds lens covering an identical focal range. The Olympus M.ZUIKO Digital ED 9-18mm f/4-5.6 currently retails for £499.99 in the UK and $599.99 in the US.
Ease of Use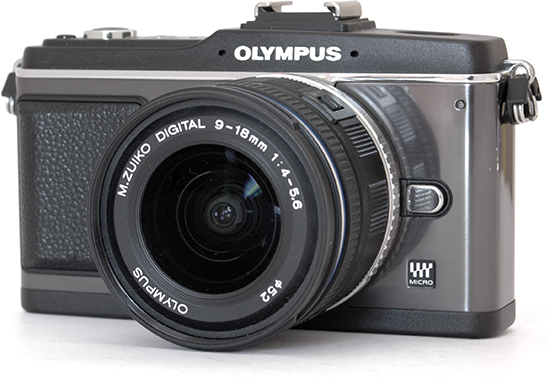 The M.ZUIKO 9-18mm lens attached to an Olympus E-P2 body, collapsed
Thanks to a collapsible barrel similar to that of the 14-42mm kit lens, the Olympus M.ZUIKO 9-18mm is extremely small for an ultra-wideangle zoom.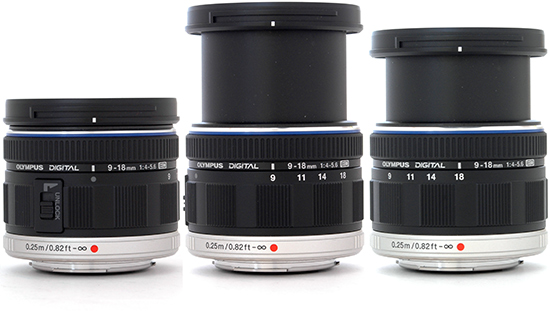 Collapsed, zoomed out and zoomed in
When collapsed, the lens is only 49.5mm long. In this position, it cannot be used to take pictures, but all you need to do is grab the zoom ring and rotate it to the 9mm mark. As seen in the image above, this causes the lens barrel to extend considerably. Turn it all the way to 18mm, and it shortens a bit. When you zoom back out to 9mm, you reach a hard stop, which is a good thing as it prevents you from accidentally going past its widest point. In order to allow the lens to fully retract for carrying, you need to slide the spring-loaded unlock switch located on the side of the lens barrel.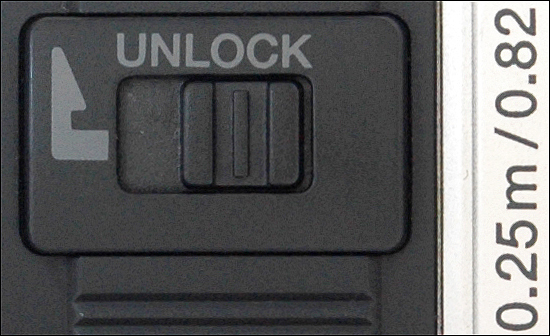 In terms of features, the lens has little else to offer. There is no distance scale, focus limiter or image stabiliser on board - the main features are the 100° maximum angle of view, the ultra-compact size and the collapsible design.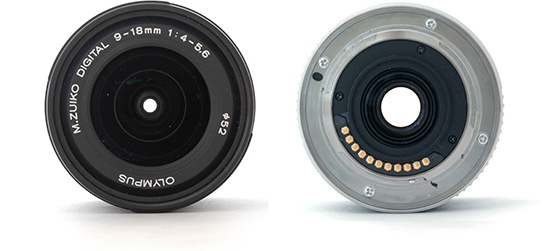 The Olympus M.ZUIKO Digital ED 9-18mm f/4-5.6 lens takes regular 52mm filters and features a bayonet mount for the separately sold LH-55B square-cut lens hood (which was not provided to us for this test).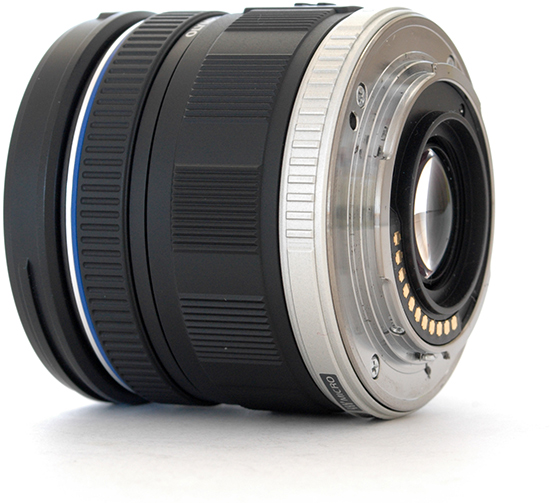 Rear of lens, isometric view
The lens comes with a standard Micro Four Thirds mount that is, thankfully, made of metal. Olympus does not claim any sort of weather resistance for this lens, and indeed you cannot see a rubber seal around the mount (note that no current Micro Four Thirds camera is weather sealed anyway).
Focal Range
At the 9mm end of the zoom range, the lens has a diagonal angle of view of 100°, equivalent to that of a 18mm lens in a 35mm system.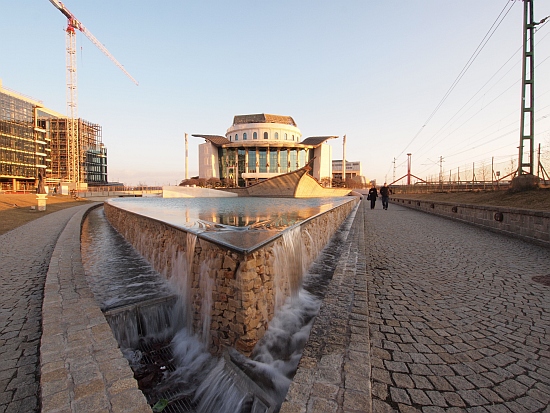 Field of view at 9mm
At the 18mm end, the angle of view is 62°, which is the same as that of a 36mm lens on a 35mm full-frame camera.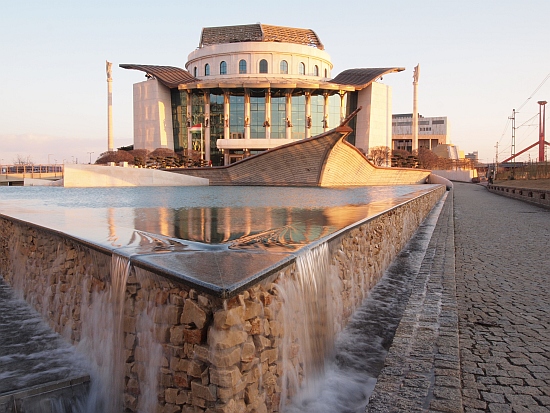 Field of view at 18mm
Focusing
With the lens attached to an Olympus E-P2 camera body, focusing is essentially silent and surprisingly quick too, thanks to a solution whereby only one compact and lightweight lens element moves on focus. The use of this solution also earned the lens the 'MSC' - Movie & Still Compatible - designation.
Manual focusing is possible in a focus-by-wire fashion. This should not put you off using it as it feels pretty natural in use, and actually enables the camera to display a magnified view of the subject automatically, i.e. without your having to press a dedicated button or enter the menu. The ridged focus ring is slim, but is adequate for the job.
Distortion
Olympus and Panasonic bodies - as well as most raw converters - correct geometric distortion automatically. Even the live image seen on the LCD screen or through the electronic viewfinder - if your camera has one - is auto-corrected for distortion. In the case of the 9-18mm Olympus M.ZUIKO Digital lens, the correction is highly successful, with only a minimum of "residual" barrel distortion seen in photos taken at a focal length of 9mm.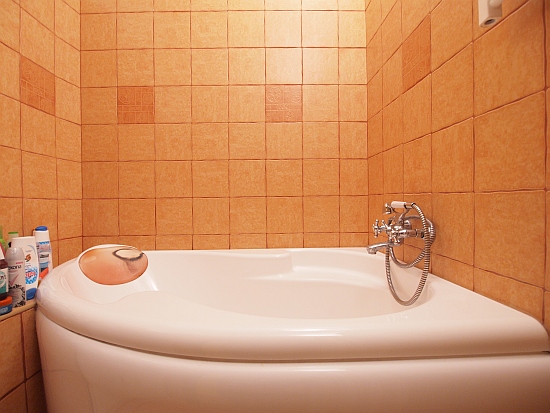 Some raw converters - such as Raw Therapee - can show you the uncorrected image which, in the case of this particular lens, tends to have a lot more distortion to it, at least at the 9mm setting.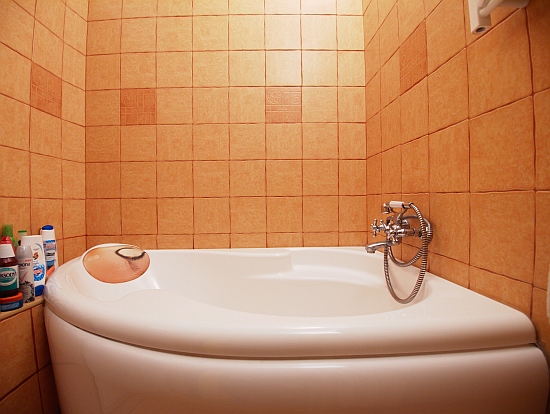 Strictly speaking, the Olympus M.ZUIKO Digital ED 9-18mm lens suffers from an appalling degree of barrelling at its wider end, but as evidenced in the above pair of images, the algorithm used to correct it in-camera is surprisingly effective, meaning most users will likely remain unaware of the issue. To Olympus' credit, we did not find a measurable difference between the corrected and uncorrected images at the 18mm end, meaning the lens is effectively free of geometric distortions at that setting.
Flare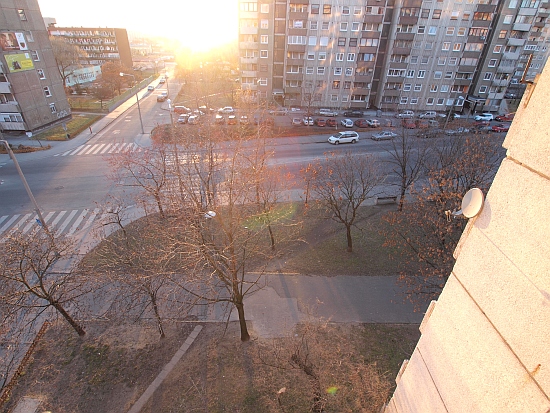 A wide-angle lens will always be susceptible to flare - especially when used without a hood - , and the Olympus M:ZUIKO Digital 9-18mm f/4-5.6 is no exception. If you include the sun - or any other strong light source - in the frame, you will likely see a number of ghosts as well as a bit of veiling.
Chromatic Aberrations
Chromatic aberrations, typically seen as purple or green fringes along contrasty edges, are a problem with this lens, although you may be able to reduce them in post-processing.
Light Fall-off
There is basically no field-relevant light fall-off in the corners - an excellent performance!
Macro
This is not a macro lens, although its close-up performance is not too bad for a wide-angle optic. The following example illustrates how close you can get to the subject, in this case a Compact Flash card.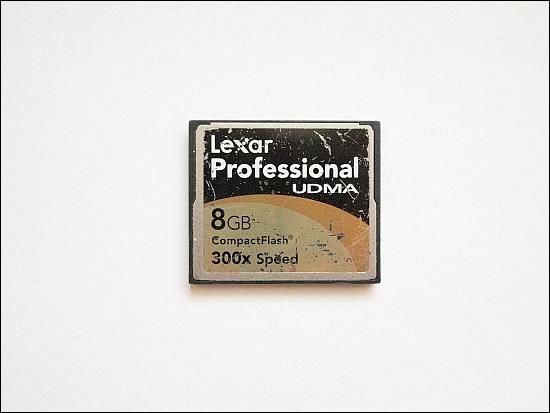 Close-up performance
Bokeh Examples
Bokeh is a word used for the out-of-focus areas of a photograph, and is usually described in qualitative terms, such as smooth / creamy / harsh etc. In the M.ZUIKO Digital ED 9-18mm f/4-5.6, Olympus employed an iris diaphragm with rounded aperture blades for a pleasing bokeh, but it was only partially successful - as seen in the examples below.
Sharpness
In order to show you how sharp this lens is, we are providing 100% crops on the following page.