Olympus mju Tough 8000 Review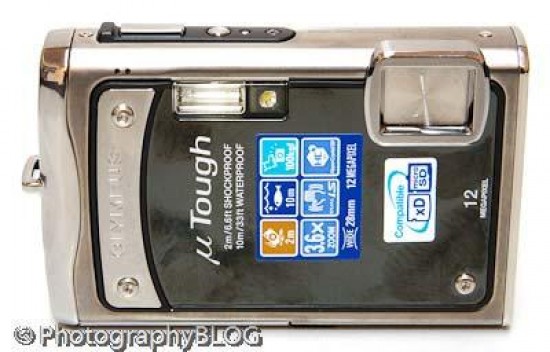 Conclusion
The Olympus mju Tough 8000 is a special camera. Built to resist a fall of two metres, the pressure of ten metres of water, the weight of a corpulent man and the cold of a Continental winter, it is a camera that you can take pretty much anywhere. From beaches to swimming pools, rainforests to deserts, coral reefs to mountain tops – you name it. Places and conditions in which shooting with a regular camera would be foolish or downright impossible. The mju Tough 8000 is tough, without a doubt.

But it's a pretty nice "normal" point-and-shoot too. Its 28mm equivalent wide angle makes it a lot more versatile than many other compacts, and its legion of scene modes will help you get a good shot no matter what your subject is. The usual caveats apply of course. Like most digital compacts, the Olympus mju Tough 8000 likes good light and isn't really well suited to low-light photography. In addition to that, its extreme pixel density pushes its folding optics to their limits and beyond, meaning you don't get as much detail as you would expect based on its high pixel count. But if you are not one of those that make big enlargements out of their digital photographs, you will be unlikely to be seriously disappointed by the images, particularly those taken at base ISO. They stand up to being printed at normal sizes pretty well.

Obviously if you are a real stickler for image quality and / or manual controls, then the mju Tough 8000 is probably not going to cut it for you. As of this writing, one well-known online retailer has the Olympus E-420 DSLR with kit lens for just $30 more than the mju. That combination will undoubtedly give you much more control and – the somewhat lower pixel count notwithstanding – considerably better image quality too. But it won't take nearly as much beating as the 8000, neither will it be readily usable for underwater photography without a special housing. So as always – know your requirements, and decide based on the Sample Images as well as what you have read in the other parts of this review if the Olympus mju Tough 8000 meets them or not.
Ratings (out of 5)
Design
4
Features
4
Ease-of-use
4
Image quality
3
Value for money
4