Olympus OM-D E-M10 Review
March 27, 2014
|
Mark Goldstein
|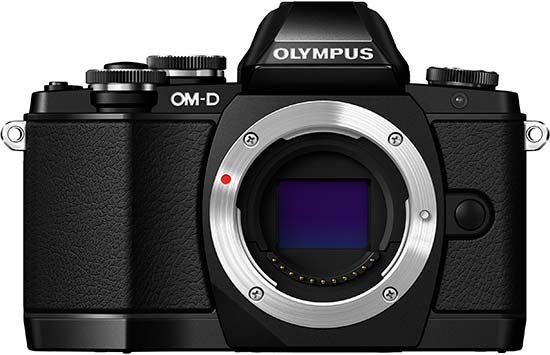 Conclusion
The new Olympus OM-D E-M10 combines the proven retro design and customisability of the E-M5 with some of the cutting edge features of the flagship E-M1 at a new mid-range price-point. It doesn't have the same clever 5-axis image stabilisation system or weather sealing as the E-M5/E-M1, but you should definitely consider the E-M10 if you're looking to make the leap to a compact system camera.
Image quality is excellent for a cropped-sensor camera. From ISO 100 through to ISO 1600, noise is very well controlled, usually not becoming an issue until you hit ISO 3200. We never longed for a camera with a bigger sensor, and you'd have to step up to a full-frame DSLR to see an appreciable leap in image quality. The simpler 3-axis image stabilisation system still works very well, even when hand-holding the camera at slow shutter speeds or shooting video without a tripod. We would, however, like to see more frame rate options and higher bit rates for movies, as the OM-D E-M10 still lags behind the competition in these areas.
Auto-focus speed is one key area where the E-M10 also continues to excel. It's one of the quickest cameras that we've used in this regard, and importantly very accurate too, so if you've always longed for a camera that can keep up with all but the fastest moving subjects, this is the one for you. The E-M10 is also very responsive in terms of image processing times, never leaving you waiting around, and the continuous burst rates are fast enough for most situations, although sports photographers will find the 3.5fps rate with continuous AF a bit too slow.
Whereas previous O-MD models have been positioned at the prosumer end of the market, the new E-M10 is a clear attempt to capture a larger slice of the pie, targeting both those users looking to buy their first interchangeable lens camera, and those stepping up from a entry-level model. Commendably the E-M10 is as solidly-built and stunningly designed as its more expensive brothers - the only real concession to price is the lack of weather-sealing, something that many users at this level won't miss anyway, especially as the camera's buttons are subsequently a little easier to press. The Olympus OM-D E-M10 is cheaper than the E-M5/E-M1 and most of its similarly-specified rivals too, making it a real bargain that importantly makes very few concessions to hit that very tempting price-point. Essential!
The Olympus O-MD E-M10 tested in this review was kindly provided by CameraWorld, a real camera shop helping you to make the most of your hobby. Our expert team has many years experience within the photographic trade with knowledge gained over 40 years. Many are photographers themselves and enjoy passing their knowledge on. You'll also find our online service fast, efficient and courteous and you can always call us if you want to talk to a human being! We are dedicated to bringing you the very best in service, choice and price. We're very easy to find, our London store is just off Oxford Street between Oxford Circus station and Tottenham Court Road station. The Essex shop is located in High Chelmer Shopping Centre, just off the High Street in Chelmsford. Visit us and you'll always find a friendly welcome. Our policy is to serve our customers as we would like to be served ourselves, a simple ideal that we try hard to live up to.
Ratings (out of 5)
Design
4.5
Features
5
Ease-of-use
4.5
Image quality
5
Value for money
5