Olympus OM-D E-M5 Mark II Review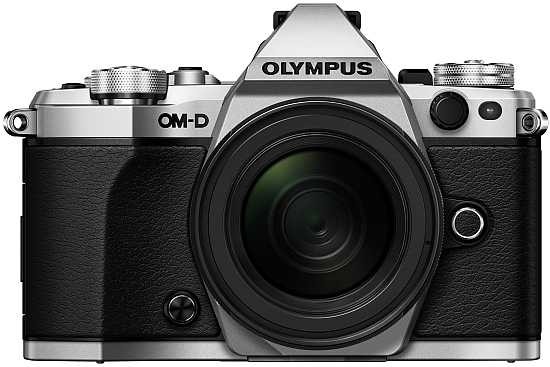 Conclusion
It may look similar to the 3-year-old EM-5, but with a plethora of "under-the-hood" improvements, the new Olympus OM-D E-M5 Mark II far surpasses that camera, and in some ways the flagship OM-D E-M1 too.
Although not quite as easy to use as the slightly larger Olympus OM-D E-M1, the E-M5 Mark II's revised control layout is well thought-out and the level of customisability is extremely high. The camera is robust – more so than the E-M5 –, and highly responsive. The EVF is among the best we have ever used, with great resolution, good colour rendition, fast refresh rates, a large apparent size and adaptive brightness control. Other additions, such as a PC sync terminal for studio flashes and a 2x2 Dual Control system, will appeal to professional photographers, while the focus peaking feature will likely be welcomed by those who use legacy lenses on a regular basis.
Image quality is excellent for a cropped-sensor camera. From ISO 100 through to ISO 1600, noise is very well controlled, usually not becoming an issue until you hit ISO 3200. We never longed for a camera with a bigger sensor, and you'd have to step up to a full-frame DSLR to see an appreciable leap in image quality. The improved image stabilisation system works very well indeed, even when hand-holding the camera at slow shutter speeds or shooting video without a tripod, and the new range of frame rate options and higher bit rates for movies make the E-M5 Mark II the best Olympus camera for video work.
In many ways the E-M5v Mark II out-performs the OM-D E-M1, most notably with it's much more versatile tilting screen, better video options, improved image stabilisation, and the innovative and highly effective High resolution mode. Our main criticism of the Olympus OM-D E-M5 Mark II lies not with its performance, design or feature-set, but with its price. £900 / $1100 body-only is a lot to pay for a compact system camera, especially as the slightly older OM-D E-M1 can actually be picked-up for less, making the decision between the two very difficult indeed, not to mention excellent competitors like the Fujifilm X-T1, Sony A7S and the Panasonic Lumix DMC-GH4. Still, the Olympus OM-D E-M5 Mark II has some unique tricks up its proverbial sleeve tht make it worthy of compasition against all of those cameras, which is high praise indeed when you consider that it's not even the flagship model in the OM-D range...
Ratings (out of 5)
Design
5
Features
5
Ease-of-use
4.5
Image quality
5
Value for money
4.5