Olympus XZ-10 Review
May 7, 2013
|
Mark Goldstein
|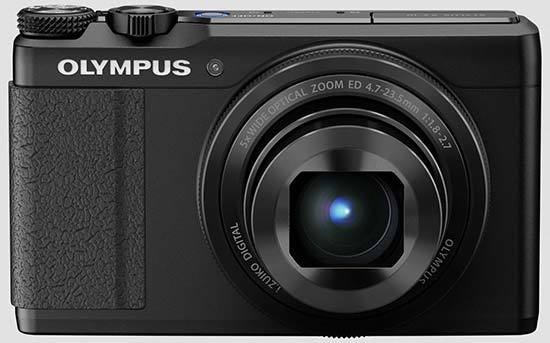 Conclusion
The Olympus XZ-10 packs most of the features of the flagship XZ-2 model into a camera that's almost half the size and weight, at a more affordable price point. Despite using a small 1/2.3" CMOS sensor, it delivers decent image quality largely thanks to the fast lens, although it's not as good as the XZ-2 or other high-end compacts. It is a lot smaller than most of its rivals, though, so if pocketability is important, the Olympus XZ-10 is well worth considering.

Olympus have essentially taken the XZ-2 and stripped out the larger sensor, tilting LCD screen, and removable grip to make it physically much smaller. The XZ-10 still retains the same touchscreen functionality, clever lens control ring, fast lens, full range of manual controls and FlashAir technology, and even offers a slightly wider and longer zoom range. In most regards the XZ-10 in an excellent alternative to the high-performing but bigger and more expensive XZ-2.

Somewhat inevitably the XZ-10 doesn't perform as well as its excellent sibling in the image quality department, with the small 1/2.3" CMOS sensor resulting in more noise at higher ISO speeds. We also noticed quite a lot of purple fringing in high-contrast scenes. Otherwise the fast and sharp i.Zuiko lens, back illuminated CMOS sensor and the same TruPic VI image processor used in th PEN range combine to turn out JPEGs with very pleasing colours, excellent sharpness and good overall tonality. Video, on the other hand, is still a mixed bag. It's good to be able to use the optical zoom while filming and apply Art Filters to the footage in-camera, but in a product of this calibre you would expect user selectable frame rates and full manual control over video exposure.

The XZ-10 ticks most of the boxes that any experienced photographer is looking for - "sensible" 12 megapixel count, a very fast lens, raw file support, a reliable 35 multi-point AF system and a well implemented manual exposure mode complete with an optional live histogram. Add in the high-resolution LCD screen, touchscreen controls, the innovative lens control ring, and an image processor that's fast enough to avoid any major freeze-ups even when shooting RAW+JPEG simultaneously, and you have a very capable yet portable camera that you can take pretty much anywhere.

So despite a few reservations about the image quality in low or high contrast light, the Olympus XZ-10 is a competitive addition to the ever-growing numbers of "premium" compact cameras aimed at the more discerning photographer. You could certainly do a lot worse than carry an Olympus XZ-10 in your pocket...
Ratings (out of 5)
Design
4.5
Features
4
Ease-of-use
4.5
Image quality
4
Value for money
4.5