Panasonic Lumix DMC-GH4 Review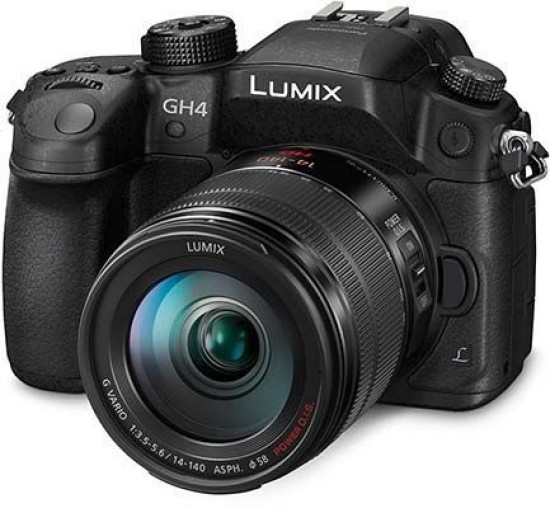 Conclusion
Designed to appeal to both photographers and videographers, the new Panasonic Lumix DMC-GH4 is a veritable tour-de-force, offering excellent stills and outstanding video quality in a small, compact package at a very attractive price. If you need one camera to shoot both stills and video, the Panasonic Lumix DMC-GH4 is currently by far your best choice.
4K video recording has gained the Panasonic Lumix DMC-GH4 the most attention, and with a staggeringly wide range of options and ways to extend the camera's operation on offer, the GH4 really can be used for everything from handheld-shooting to a full broadcast environment. While consumer support for 4K video is thin on the ground at the moment, including it means that the GH4 is very future-proof.
The Panasonic GH4's still image quality is also improved, especially the high ISO performance. Images shot at ISO 100-1600 are clean, with a little noise appearing at 3200 and more at the still very usable setting of 6400. ISO 12800 is best reserved for resizing and smaller prints, while the top speed of 25600 is only for emergency use, but overall the GH4 offers excellent still image quality.
The GH4 has very few significant flaws. The circular control wheel on the rear still isn't particularly responsive, the wi-fi functionality is a little limited and the sheer number of options available can be initially confusing, but there's really nothing major to moan about. We like the clever new lockable shooting mode dial, and both the EVF and LCD screen have been improved, not to mention the AF system, metering and faster burst shooting.
The Lumix DMC-GH4 is a major step forward for Panasonic's flagship camera, not only in terms of 4K video but also for the still image quality, responsiveness and handling. Even the asking price of £1299.99 / $1699.99 body-only seems like very good value for money given all the extra features that Panasonic have added, which means that the new Panasonic Lumix DMC-GH4 is a very worthy winner of our coveted Panasonic Lumix DMC-GH4 Essential! award.
Ratings (out of 5)
Design
4.5
Features
5
Ease-of-use
5
Image quality
5
Value for money
5