Panasonic Lumix TZ200 Review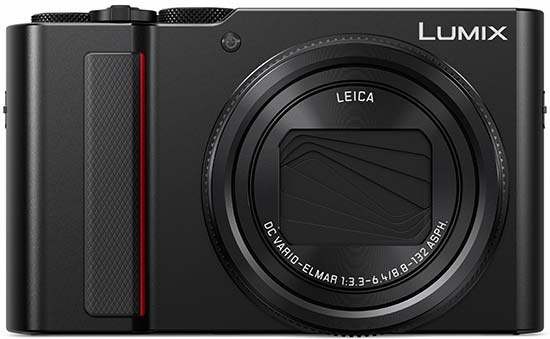 Image Quality
All of the sample images in this review were taken using the 20 megapixel Fine JPEG setting, which gives an average image size of around 7Mb.
The Panasonic Lumix DC-TZ200 features a 1in sensor with 20.1MP. That's the same as the Lumix TZ100, Lumix LX15 and Sony Cyber-Shot RX100 series of cameras. In theory image quality should largely be the same. That would be no bad thing - these are the only cameras this small that have an imaging sensor so big. 
However, the big test is on that new lens. Of all 1-inch sensor cameras this small, the 15x optical zoom lens in the TZ200 offers the longest reach. Is it a bridge too far? Let's take a look at each aspect of image quality.
Noise
Cameras like the Lumix TZ100, Lumix LX15 and Sony Cyber-Shot RX100 series lead the way when it comes to image quality in pocket compact cameras. The TZ200 joins this esteemed company. 
We've had a look through RAW and JPEG images at 100% to make our observations. These are 20.1MP files, with image dimensions of 5472x3648 pixels. Any observations noted here are less obvious when images are viewed smaller, which is often the case these days. 
There is a sensitivity range of ISO 125 to ISO 12,800. Any image taken with a setting up to ISO 800 demonstrates good control over noise and therefore sharp detail. Even in shadow areas noise is pretty well controlled. If the situation allows it, we'd avoid ISO 1600 and higher in order to obtain the best possible image quality. 
Get to ISO 1600 and detail in shadow areas starts to turn for the worse and further declines with each ISO setting up to the maximum ISO 12,800. It's mostly luminance noise, though there are patches of chroma noise at ISO 12,800. In highlight areas, detail looks pretty clean even at ISO 1600, maybe ISO 3200 too. 
The other factor to the loss of shadow detail is how dynamic range is reduced with each ISO setting. Again, get to ISO 1600 and beyond and shadow detail is impacted more severely. Look in shadow areas at the higher ISO settings and you'll see noise plus less detail in tones - in short you won't see too much.
To put these observations into context and to reiterate our opening paragraph, the Panasonic Lumix TZ200 is one of the best compact cameras around at control of unwanted image noise. 
| | |
| --- | --- |
| JPEG | RAW |
| ISO 80 (100% Crop) | ISO 80 (100% Crop) |
| | |
|   |   |
| ISO 100 (100% Crop) | ISO 100 (100% Crop) |
| | |
|   |   |
| ISO 125 (100% Crop) | ISO 125 (100% Crop) |
| | |
|   |   |
| ISO 200 (100% Crop) | ISO 200 (100% Crop) |
| | |
|   |   |
| ISO 400 (100% Crop) | ISO 400 (100% Crop) |
| | |
|   |   |
| ISO 800 (100% Crop) | ISO 800 (100% Crop) |
| | |
|   |   |
| ISO 1600 (100% Crop) | ISO 1600 (100% Crop) |
| | |
|   |   |
| ISO 3200 (100% Crop) | ISO 3200 (100% Crop) |
| | |
|   |   |
| ISO 6400 (100% Crop) | ISO 6400 (100% Crop) |
| | |
|   |   |
| ISO 12800 (100% Crop) | ISO 12800 (100% Crop) |
| | |
|   |   |
| ISO 25600 (100% Crop) | ISO 25600 (100% Crop) |
| | |
Focal Range
The Panasonic Lumix TZ200's 15x optical zoom lens has a focal range of 24-360mm. That's most situations covered in one lens. 
When making 4K videos and using some of the shooting modes such as 4K Photo Mode and Post Focus Mode, the focal length is multipled by 1.5x - that's 36-540mm range. 
In addition to the optical zoom is a 60x digital zoom, though image quality declines when zooming beyond the maximum 360mm optical zoom setting.
24mm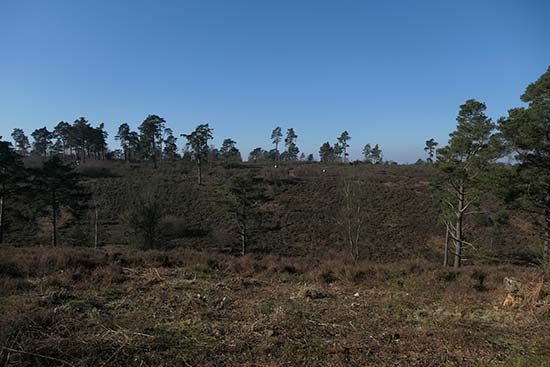 360mm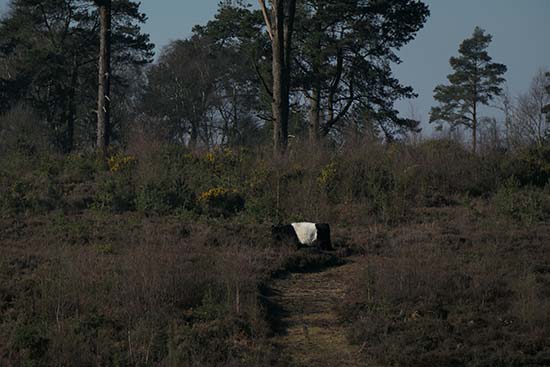 Chromatic Aberrations
The Panasonic Lumix DC-TZ200 handled chromatic aberrations well during the review, with just a little purple fringing present around the edges of objects in certain high-contrast situations, as shown in the examples below.
| | |
| --- | --- |
| Chromatic Aberrations 1 (100% Crop) | Chromatic Aberrations 2 (100% Crop) |
| | |
Macro
The minimum focus distance is 3cm from the front of the lens, when the lens is set to its widest focal length of 24mm. The TZ100 has a minimum focus distance of 5cm, so there is an improvement here. 
You'll see in our sample image that the flower fills the frame. Such a small minimum focus distance is really impressive for a camera with 1in sensor. 
On a side note, the minimum focus distance at the telephoto lens settings is impressively close too. You'll be able to get images of subjects with lovely out of focus backgrounds when using the telephoto lens settings. 
Macro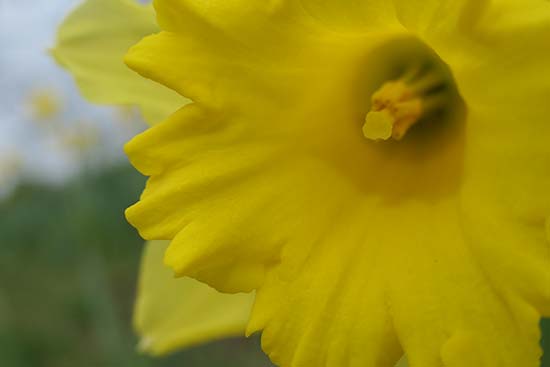 Sharpness
When the TZ200 is used in optimum conditions and in its prime settings, you can expect very sharp images indeed.
Centre sharpness in the TZ200 is excellent at f/4 and very good at f/5.6, especially at the wide and short telephoto lens settings. Overall detail is a little softer at the telephoto settings and this is because of more than one factor. 
There are the unavoidable hurdles to obtaining sharp detail at telephoto lens settings as long as 360mm, such as physical distance from your subject, so we'll scratch that off. The bigger issue is that detail is softer at the more closed apertures, whatever the focal length. Take the same image at f/4 and f/8 (the latter is the minimum aperture) and detail at f/4 is significantly sharper (plus contrast is better too). 
When you are shooting anywhere from 284mm to 360mm, the aperture range is reduced to f/6.4 (maximum) and remains f/8 (minimum), meaning you don't have the sharpest apertures available. At 250mm (the max reach of the TZ100), the maximum aperture is f/6.3. 
(We've already commented about the optical lens stabilisation, which does make the telephoto settings useable in conditions as dim as a grey cloudy day.) 
In summary, the reduced maximum aperture (compared to the TZ100) is a compromise for that longer reach of 360mm. You'll know whether or not that extra reach will make all the difference to you, but for this reviewer the 10x optical zoom of the TZ100 is sufficient.
And what of sharpness in the corners of the frame? A complex lens like this has its work cut out to achieve sharp detail from the centre all the way to the edges. Sadly, corner softness is evident in the TZ200, though it is not anything out of the norm. We would expect to see this kind of softness in other similar cameras too. It's just the corner detail of the TZ200 is sufficient rather than jaw dropping. 
So to summarise this section, we'd say the lens performs best at its wider half and with the aperture as close to f/4 as possible. 
Lens Distortions
We're going to provide some good detail in our analysis of lens distortions, not least of which because the new lens is one of the biggest selling points of the TZ200. It is the aspect of the camera that is most likely to let overall image quality suffer. 
Our observations are based on RAW images using SILKYPIX (because the RAW files are not available in Adobe suites just yet), plus JPEGs.
First, vignetting. We've taken the same image of a neutral background at f/3.3, f/4, f/5.6 and f/8. The maximum f/3.3 aperture is available only at 24mm. There is minor vignetting at this camera setting, which is reduced at f/4 and then all but gone at f/5.6. Truth be told, vignetting will not really be noticeable in real world images at any aperture. 
Next up, barrel and pincushion distortion, as checked in images of a brick wall. We took images at 24mm, 50mm, 165mm and 360mm and at a variety of distances from the wall at each focal length. Barrel distortion should be most apparent at 24mm and at the closest physical distance from the wall in our test. We could not see any. 
Likewise, we might expect pincushion distortion at the more telephoto settings. While we could see a little at 360mm, it's very minor. All in all, barrel and pincushion distortion are very well controlled at wide, mid and telephoto lens settings. 
Finally, chromatic aberrations. Of these three types of lens distortion, chromatic aberration is the most obvious. In high contrast detail like the edges of buildings and tree branches against a bright sky, it's not too uncommon to observe minor magenta fringing in RAW format images. 
Still, look at the equivalent JPEG images and chromatic aberration is better controlled. Certainly, we have not been overly concerned about the negative impact on image quality and it's easy to eliminate chromatic aberrations in those RAW files post capture. 
All in all, lens distortions are kept to a minimum at any focal length or aperture setting. Impressive. 
24mm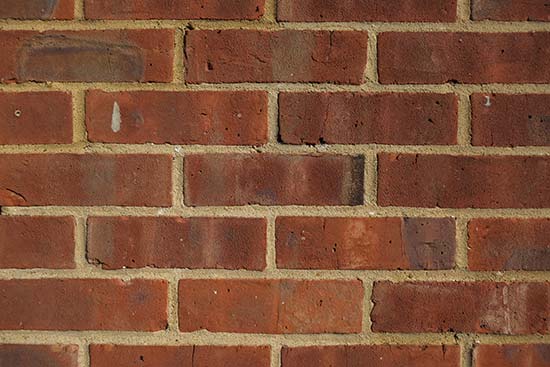 360mm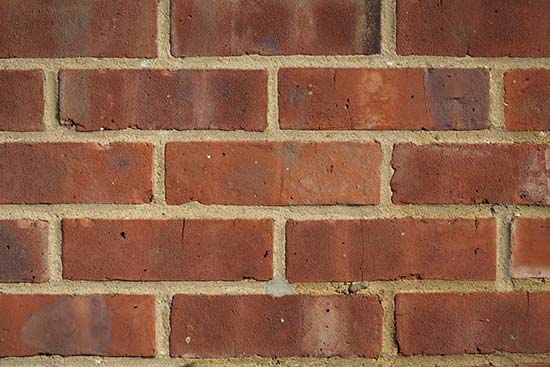 Flash
There is a built-in flash in the TZ200 which has the option of red eye removal, slow sync, 1st or 2nd curtain and exposure compensation up to ±2EV. 
Off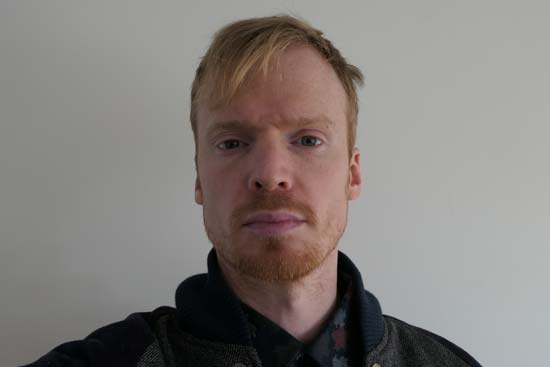 On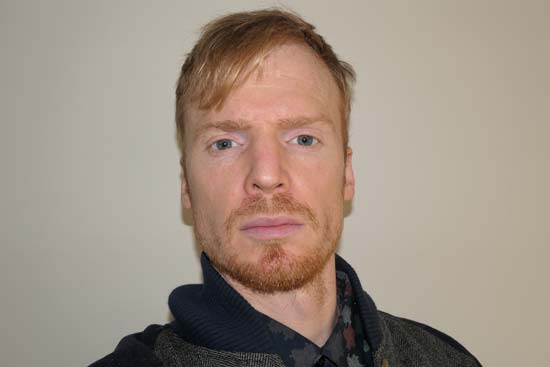 Red-eye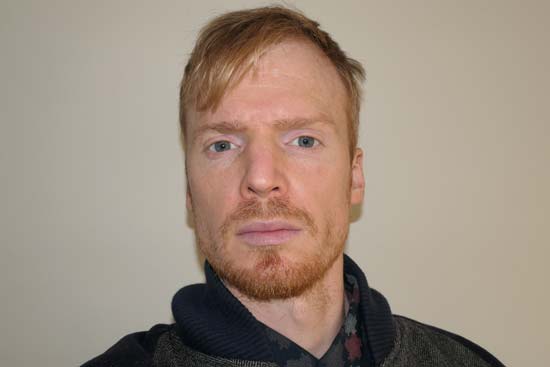 Slow-sync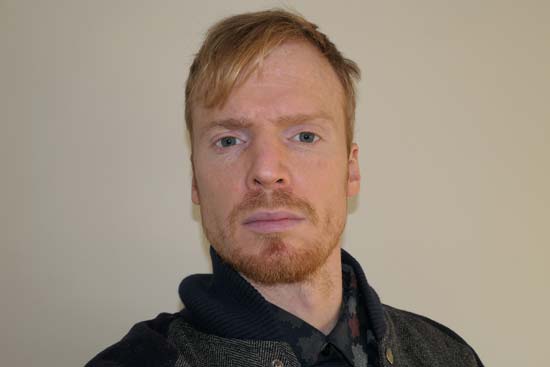 Slow-sync Red-eye
Night
The Panasonic Lumix DC-TZ200's maximum shutter speed is 30 seconds, which is great news if you're seriously interested in night photography. The shot below was taken using a shutter speed of 60 seconds at ISO 1600. The camera takes the same amount of time again to apply noise reduction, so for example at the 15 second setting the actual exposure takes 30 seconds.
Night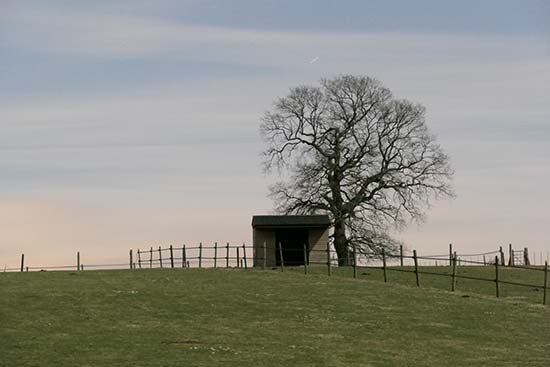 Shooting Modes
Shooting modes wise, there is little lacking in the TZ200. In fact, you'd struggle to find a non-Lumix camera that offers more shooting modes to play around with. 
In addition to burst shooting up to 10fps (single AF) and 6fps (continuous AF), there is the Time-Lapse Shot, Stop Motion Animation, HDR (available in JPEG mode only) and Multi Exp. These modes are not just gimmicks. Panasonic has provided the sort of features and functionality for each mode that make them useful creative tools.
Take Multi Exp for example. You can shoot up to four exposures, always with the option to retake the most recent frame. These can be stored in RAW format and it is possible at any time to add or subtract images in the original file. 
We've mentioned about Post Focus in other Lumix reviews. It is an interesting shooting mode. The camera takes several pictures ranging the entire focus range of the scene and compiles these photos into a short video clip (much like the 4K Photo Mode). It is then possible to select any frame from this clip or even stack them together in order to maximise the areas in sharp focus (you'll need a tripod for a focus stack).
The 30fps 4K Photo Mode is brilliant. There are three shooting options in 4K Photo Mode, with a 'Pre-Burst' option that captures a video up to 1 second before the shutter is pressed. Pre-Burst proved valuable when capturing street scenes where our human reactions were not quite quick enough to the moment.
Once a 4K Photo capture has been made, the camera automatically presents what it thinks are the best shots from the sequence, based on motion or face detection. Any saved images are by default 3328 x 2496 pixels (around 8.3MP). 
Dynamic Range Optimizer
Off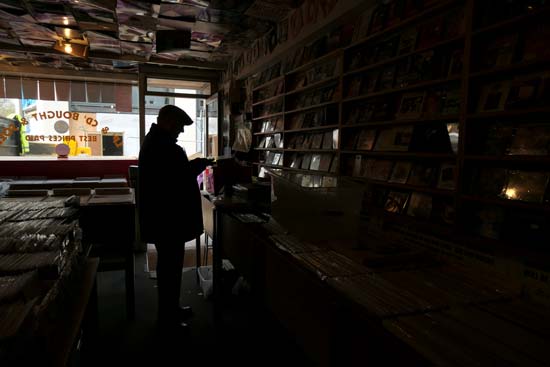 On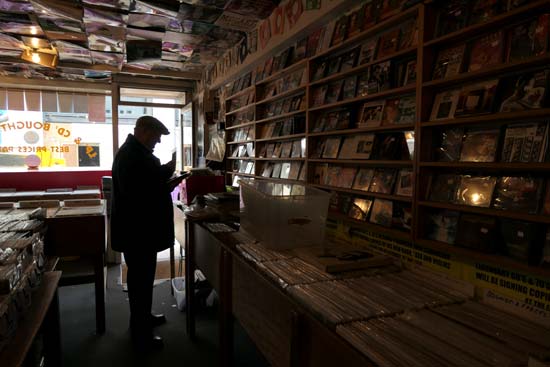 Post Focus Stacking
Off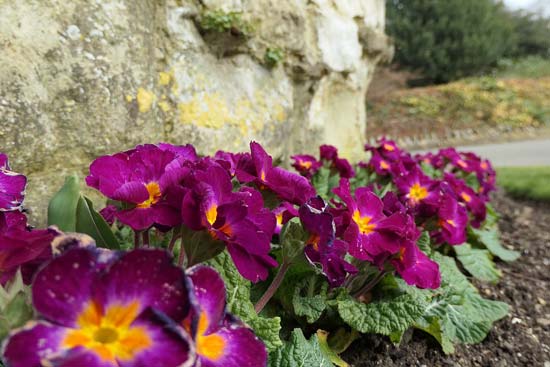 On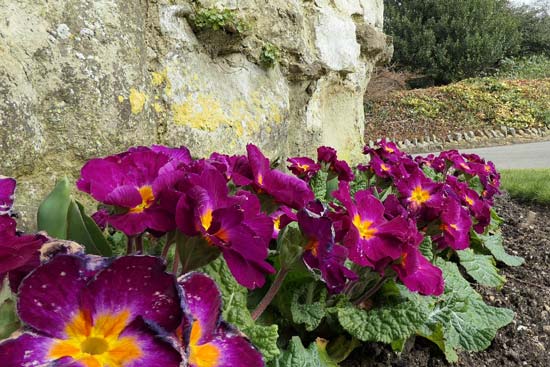 Photo Styles
As for Photo Styles, Panasonic introduces another monochrome Photo Style, called L Monochrome. We've played around a bit with this mode and the overall look is great.
| | |
| --- | --- |
| Standard | Vivid |
| | |
|   |   |
| Natural | Monochrome |
| | |
|   |   |
| L.Monochrome | Scenery |
| | |
|   |   |
| Portrait |   |
| |   |
Filter Effects
In all, there are 22 Filter Effects, 24 Scene Modes, 8 Photo Styles (including the new L Monochrome) and panorama up to 180°. What more do we need?! Filter Effects are applied to JPEG images only, though you can still shoot in RAW format simultaneously for the original un-filtered image.
| | |
| --- | --- |
| Expressive | Retro |
| | |
|   |   |
| Old Days | High Key |
| | |
|   |   |
| Low Key | Sepia |
| | |
|   |   |
| Monochrome | Dynamic Monochrome |
| | |
|   |   |
| Rough Monochrome | Silky Monochrome |
| | |
|   |   |
| Impressive Art | High Dynamic |
| | |
|   |   |
| Cross Process | Toy Pop |
| | |
|   |   |
| Bleach Bypass | Miniature |
| | |
|   |   |
| Soft Focus | Fantasy |
| | |
|   |   |
| Star Filter | One Point Color |
| | |
|   |   |
| Sunshine | Toy Effect |
| | |
Panorama