Panasonic LUMIX G X VARIO 14-140mm F3.5-5.6 ASPH Review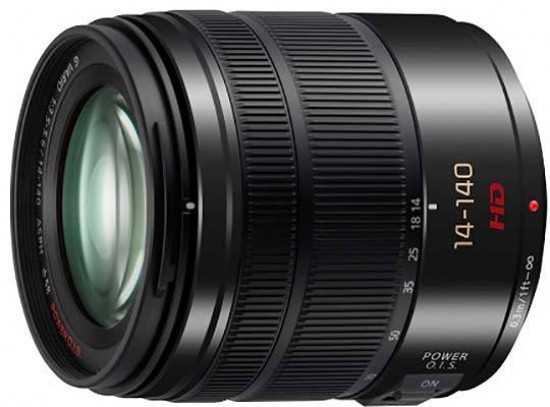 Conclusion
More compact, lighter and faster at both ends of the focal range than its predecessor, the Panasonic LUMIX G X VARIO 14-140mm F3.5-5.6 ASPH is a very good all-in-one lens.
The Panasonic LUMIX G X VARIO 14-140mm F3.5-5.6 ASPH lens is surprisingly small and lightweight for what it is, no mean feat given the vast focal range on offer, even if it does extend considerably when zoomed out. The lens is very fast to focus on the latest cameras, such as the DMC-GX7 that we tested it on, and the fact that the auto-focus system is virtually silent makes it well-suited to shooting video as well as stills. The MEGA O.I.S. system is very effective when hand-holding the lens, although Olympus users will already have this feature built-into their camera body.
Optically this lens is a good performer given that it's already compromised by being a 10x zoom. At most focal lengths, you can safely use it wide open or stopped down by one f-stop, although at the longer telephoto settings f/8 is the best aperture to shoot at. Chromatic aberrations are well controlled and distortions are automatically corrected on both Olympus and Panasonic bodies. Close-up performance is better than you would think based on the published minimum focus distance figure of 50cm – in fact this lens almost doubles as a telemacro when you shoot at 140mm at the closest possible distance.
The Panasonic LUMIX G X VARIO 14-140mm F3.5-5.6 ASPH builds on the strengths of its predecessor, offering good image quality throughout the versatile range whilst making very few compromises. Highly recommended as a great walk-around / videography lens.
Ratings (out of 5)
Design
4.5
Features
4.5
Ease-of-use
4.5
Image quality
4
Value for money
3.5