Panasonic Lumix GX9 Review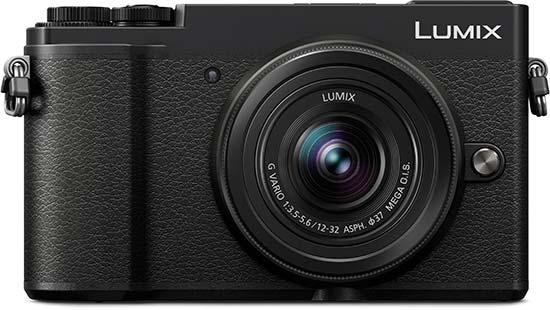 First Impressions
Panasonic further grows its range of Lumix G cameras with the GX9. Billed by Panasonic as a premium street photography camera, the GX9 slots into the range alongside the GX8 and GX80, replacing neither of these models. 
The Panasonic GX9 is most readily compared to the GX80. In general, any new features mentioned in this first look are against the GX80. 
We've had extended time with a final version of the camera prior to its announcement. Ahead of our full review, let's take a look at our first impressions of the Panasonic Lumix GX9.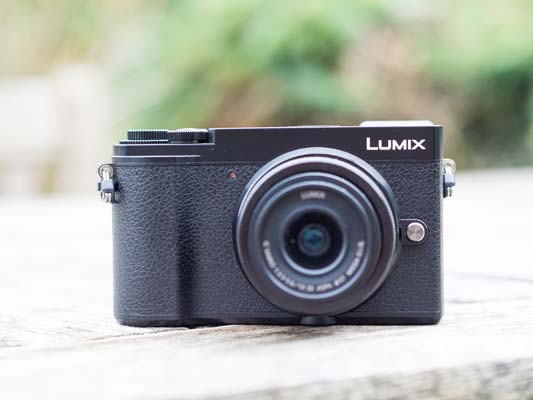 Panasonic Lumix GX9: Pricing and Availability
The Panasonic Lumix GX9 retails at £699 and shipping is scheduled for 12th march 2018. Those that preorder the camera will get a free 25mm f/1.7 lens with it - that's a great promotion.
As well as being available body only, there are several kit options, including one with the 12-32mm lens, one with the 12-60mm lens and the twin kit with 12-32 & 35-100mm lenses. Price TBC.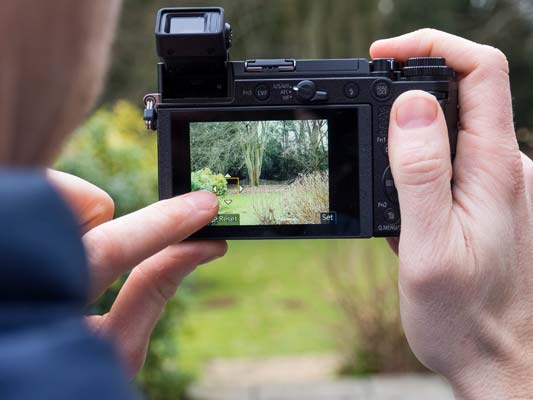 Panasonic Lumix GX9: At a Glance
•       20.3MP sensor with no low pass filter
•       5-axis dual in-body-image-stabilisation (IBIS) that can be combined with 2-axis lens stabilisation
•       Tilt EVF with 2.76-million-dot resolution and 0.7x magnification (full frame equivalent)
•       3in LCD touchscreen that tilts up 80° and down 45°
•       4K videos up to 30fps in MP4
•       4K Photo Mode with Auto Marking and Sequence Composition functions
•       Redesigned body
•       Live view boost for clear viewing in low light
•       MF assist up to 20x
•       Silent Mode (electronic shutter)
•       NEW: Grain effect in all monochrome modes
•       Burst shooting up to 9fps single AF, 6fps continuous AF
•       AF 'obstacle avoidance' and 'prevent false focusing' features
•       'Post Focus' mode
•       Wi-Fi and Bluetooth wireless connection
•       USB power charge, sliding type socket cover
•       Power save LVF mode ups battery life from 260 shots to 900 shots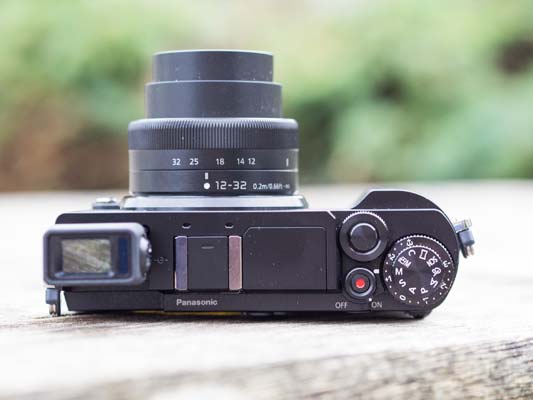 Panasonic Lumix GX9: Key Features
The GX9 features a 20.1MP micro-four-thirds sensor that does not have a low pass filter. It's fairly commonplace to omit a low pass filter these days, with users enjoying slightly sharper image quality as a result.
For still images, there is a choice between mechanical and electronic shutters. The latter operates silently, which is a big appeal to street photographers who want to take pictures without drawing attention to themselves.
You also get an impressive video specification. There's 4K videos up to 30fps in MP4 format, or FHD videos up to 60fps in AVCHD.
Videos and photos can be stabilised with the 5-axis IBIS and 2-axis OIS, which together provide up to 6.5 f-stops of image stabilisation. We've used it before and the effectiveness of this image stabilisation technology is amazing.
The 4K Photo mode offers still images from any frame of its 30fps video footage. Like in the TZ200, there's a new auto marking feature, where the camera marks key frames within these 30fps sequences, so you don't need to look through all the frames to find the best shot. We will report back on how good this new feature is.
There is also sequence composition, where it is possible to combine multiple images into one. For example, tracking the motion of a person and placing them several times in those different positions within the same picture.
The tilt EVF with 2.76-million-dot resolution and 0.7x magnification is the same as the one in the GX80, though the 3in tilt-touchscreen has an improved resolution at 1.24-million-dots.
Bluetooth wireless connection has found its way into the GX9 alongside Wi-Fi. Bluetooth consumes less power than Wi-Fi and you can remotely control and share images using a smart device via the Panasonic Image App.
Main other point to note here is that the GX9 has a power save mode when using the viewfinder, where the battery life is up to 900-shots. That's a big increase from the modest 260-shot life when using the LCD screen.
Other new features include a low light/ starlight mode, where the display brightness is boosted in order to view the scene more clearly when all around is dark.
Panasonic has added another monochrome Photo Style, called L Monochrome D. Supposedly there is greater dynamic range within this mode when compared to other monochrome styles. In any monochrome style, Grain Effects can be added, which is also new to the GX9.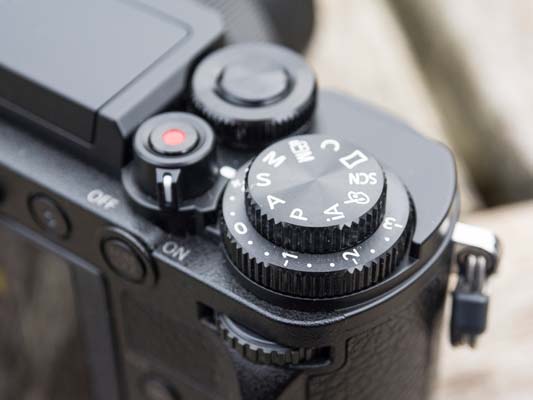 Panasonic Lumix GX9: A Redesigned Body
•       Focus Mode Lever
•       NEW: Exposure compensation dial
•       Twin dials
•       NEW: thumb grip
•       USB power charge with sliding type socket cover
The GX9 looks and feels most like the GX80, though there have been several tweaks to the body design. Our first impressions are that these changes are very welcome and the GX9 handles really well.
First up to mention is a new Focus Mode Lever, where you can choose between manual focus, single AF or continuous AF. For a camera like this that is aimed at street photographers for whom focusing control is really important, it makes total sense to create quick access to focus modes.
Then there is the new exposure compensation dial, which is stacked under the shooting mode dial. It takes but a minor shift of your thumb position from the new thumb grip to be able to rotate the dial. We really appreciated quick access to this control. The dial offers a sturdy resistance, with clicked changes in 1/3 stops up to ±3EV.
In addition to the new exposure compensation dial are two dials to make changes to exposure and for zooming and scrolling through images in playback.
The GX9 can be charged via USB and it has a really neat sliding socket cover. You push the cover backwards and it disappears. A smile was our first reaction to this socket cover design and it's hard to believe that this is not more commonplace in cameras. Most socket covers are pulled out from the body and can get in the way of cables.
Only downside to the new socket cover design is that we struggle to see how it could be weather sealed, so it's unlikely to make its way into high-end cameras.
Otherwise, the size, form and design of the GX9 is very similar to the GX80. Unlike the GX8, the body is not Splash/ Dust/ Freezeproof. We did get a brief feel of a new handgrip (MW-HGR2), which is an optional accessory. It fits your hand like a glove and would make a good extra with the camera.
We'll bring you more details about the camera's ease of use and image quality in our upcoming full review.