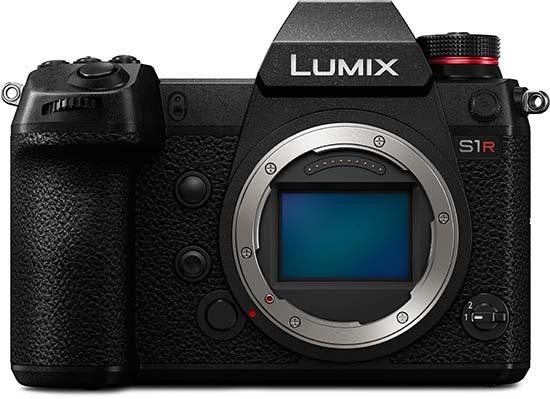 Conclusion
Panasonic's first attempt at a 35mm full-frame mirrorless camera is an impressive one, offering a long list of mouth-watering features, superb image quality, and great handling. The S1R is definitely a serious contender to the Sony A7R III and Nikon Z7.
It's undeniably a large and heavy camera, though, being much more akin to a pro DSLR than a traditionally smaller mirrorless camera, but then that's exactly what Panasonic have stated that they set out to do - create a serious camera for professionals, regardless of whether it uses mirrorless or mirrored technology. Consequently the Panasonic S1R is both the largest/heaviest mirrorless camera that we've ever reviewed, but also one of the best in terms of its handling, thanks to a generously sized handgrip, class-leading EVF, intuitive touchscreen interface, handy top status LCD screen and logical control layout, not to mention the Dual Image Stabilisation system which provides up to a class-leading 6-stops of compensation.
Image quality is another area where the S1R really shines, with the combination of the 47 megapixel sensor and high quality lenses producing some stunning shots. And if 47 megapixels isn't enough resolution for you, the High Resolution Mode produces an incredible 187 megapixel image with the minimum of fuss. It's not quite as capable on the video front, though, largely thanks to the 4K output being limited to 4:2:0 8-bit quality - videographers should consider the lower-resolution S1 model instead, which is much better in this regard.
Along with video, auto-focus and burst shooting are two other areas where the S1R lags behind the competition a little. The contrast AF system with Panasonic's unique DFD technology isn't quite on par with the S1R's main rivals in terms of focusing speed, while the 6fps burst shooting rate with continuous AF is surpassed by the Sony A7R III (10fps). Other complaints are much more minor - the On/Off switch is rather inconveniently positioned, the LCD screen only tilts up/down, rather than out to the side as on the Lumix G9, the crosshair used to denote lock-on for Eye AF is much more subtle than on other cameras, and there's no separate AE/AL lock button. Overall, though, the first-generation Lumix S1R gets most things right, and very little wrong.
In terms of price, £3,399.99 / $3,699.99 body only puts the Panasonic S1R right in the same ballpark as the Sony A7R III and the Nikon Z7, although the former model has fallen signficantly in recent weeks, presumably as a reaction to the launches by Nikon and Panasonic. The adoption of the L-mount standard by Panasonic is also a clever one in our view, greatly accelerating the number of lenses that will be available for the new system, allowing Panasonic to quickly challenge the market leader Sony in this regard.
Overall, the Panasonic S1R is a superb full-frame camera that has broad appeal for every kind of photography, except perhaps for serious sports and videography.
Ratings (out of 5)
Design
4.5
Features
4.5
Ease-of-use
4.5
Image quality
5
Value for money
4