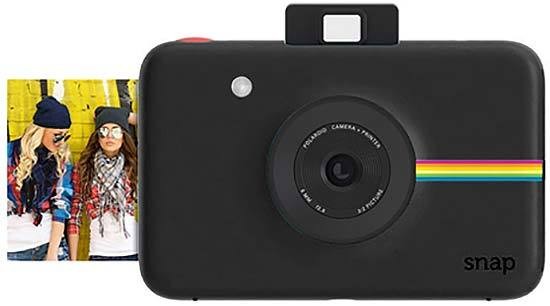 Image Quality
As is often the case with cameras of this ilk, you can get some reasonably nice shots if you're using the Polaroid Snap in good light. All of the printed shots have a "lo-fi" look, but that could potentially part of the appeal and charm of such a camera.
Sometimes, lines would appear on the prints themselves. This seemed to be fairly random and happened even when using different printing packs. Depending on your viewpoint, you may think that again, this adds to the lo-fi look of your shots.
If you're using the Polaroid Snap in low light, you can get some nice atmospheric shots, but it would be nice if you could switch the flash off if you needed to.
Particularly problematic for the camera is any scene of high contrast - metering with the snap can throw the exposure off and land you with a completely underexposed shot.
The white balance system seems to work reasonably well most of the time, but oddly produces the strangest colours in daylight - the opposite of what you might expect from a normal camera.
Focusing, which is again, automatic, seems to be pretty accurate too. You don't get any confirmation of focus when using the Polaroid Snap, so you just have to point and hope for the best. If it's slightly dark and the camera is doing a long exposure, you need to remember not to move it or you'll end up with a blurred image.
One of the big selling points of the Polaroid Snap is that a digital version of each print is saved on the inbuilt Micro SD card. However, these images reveal blurring and lack of detail which are not quite so obvious in a tiny 2x3 inch print. However, they do also show more of an image area than is shown on the print, so if you desperately need a shot where you've cut a head off, you might be able to rescue it from the digital version.
You can choose to shoot in Sepia or Monochrome, rather than full colour if you prefer. The resulting images are quite fun, with the Sepia representing more of a desaturated colour image than a true sepia as we might ordinarily expect.
Examples