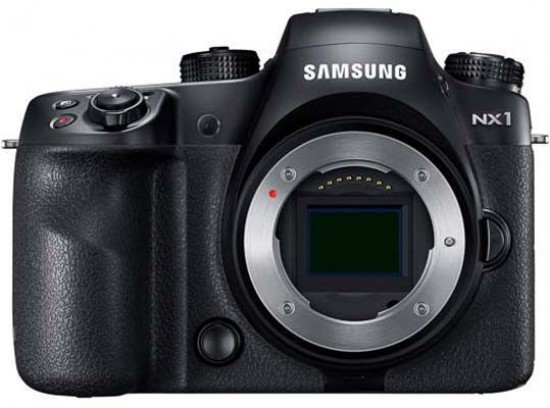 Conclusion
The exciting new NX1 is a serious statement of intent by Samsung, who until now haven't had a professional level camera in their NX range. The NX1 certainly delivers in that regard, both in terms of the specifications and the execution, offering a mouth-watering array of cutting-edge features that should excite both stills and video photographers. With two pro lenses recently released (the 16-50mm and 50-150mm) and more on the way, they've importantly also started to create a system for the NX1 and presumably subsequent follow-up models. Although it's still very early days (and some would say long overdue), the Samsung NX1 is a great start to the electronic giant's professional camera range.
The Samsung NX1 majors in two key areas - features and image quality - and backs them up with excellent handling and customisability, solid build quality, and importantly a very reasonable price tag for everything that's on offer. It's not only one of the most full-featured cameras around, but also one of the best APS-C cameras in terms of image quality, hitting the sweet-spot of high-resolution stills with great low-light performance and 4K video recording. Admittedly it is one of the larger and heavier compact system cameras on the market, more closely resembling a DSLR in size especially with those pro lenses, but for some photographers that actually offers a more usable control system than some of the smaller CSCs.
There are few things to dislike about the NX1. We wish the screen could tilt out to the side as well as up/down, and it's very early days for the new H.265 video codec, but overall Samsung have delivered a remarkably mature first-generation pro camera. With a price-tag of £1299.99 / $1599.99 body-only, it's on par with the equivalent cameras from Panasonic (the DMC-GH4) and Sony (the A7S), while out-performing and undercutting Canon and Nikon, something that Samsung have to do to gain any traction with end users. If you don't already have any vested interest in a particular system, or you want a single camera that can deliver excellent stills and video, then you owe it to yourself to at least take the new Samsung NX1 for a test-drive...
Ratings (out of 5)
Design
4.5
Features
5
Ease-of-use
4.5
Image quality
5
Value for money
4.5