Sigma 35mm F1.2 DG DN Art Review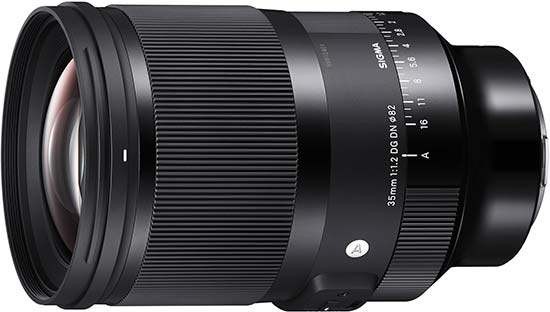 Conclusion
The new Sigma 35mm F1.2 DG DN Art is a monster of a lens in every way.
It's the biggest, heaviest and most expensive 35mm lens for Sony Alpha cameras, but it also produces the best image quality of any 35mm lens that we've tested, both in terms of bokeh and sharpness across the frame.
The weather sealing and de-clickable aperture ring are the delicious toppings on what is metaphorically a massively nice cake!
Put simply, overall this is the fastest and best 35mm prime lens currently available for the Sony Alpha system.
Sigma have priced this lens almost exactly the same as its main rival, the Sony FE Distagon T* FE 35mm F1.4 ZA. Sigma's contender is bigger and heavier but half a stop faster and fully weather-proof.
If you want a significantly lighter, more compact and cheaper 35mm lens, then the newer Sony FE 35mm f1.8 is well worth a look, while the Samyang AF 35mm f1.4 FE is also a great option if you don't mind manually focusing.
The final option is Sigma's own 35mm F1.4 Art, smaller and cheaper but based on a DSLR design that's optically more compromised than the Sigma 35mm F1.2 DG DN Art which has been designed from the ground up for mirrorless cameras.
In conclusion, Halloween feels like the right occasion to deliver our verdict on the new Sigma 35mm F1.2 DG DN Art lens. This is a scarily big, scarily expensive but scarily good lens that will certainly give you a real thrill!
Ratings (out of 5)
Design
4.5
Features
4.5
Ease-of-use
5
Image quality
5
Value for money
4.5