Sigma 50mm F1.4 DG HSM for Sony E-Mount Review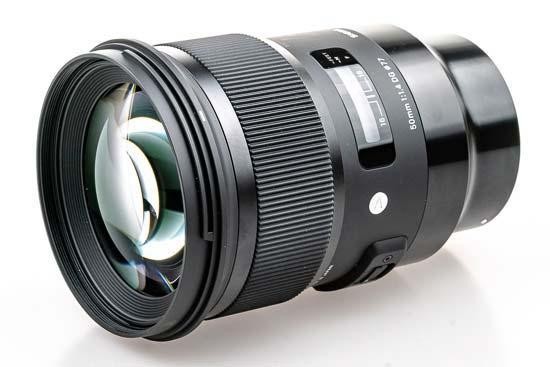 Conclusion
The Sigma 50mm F1.4 DG HSM for Sony E-mount cameras offers superlative image and build quality at an attractive price point (especially in the UK), but it is bigger and heavier than the DSLR version of the lens that it's based upon, and all of the other Sony 50mm lens options.
It also continues to have the same lack of weather-sealing and image stabilisation that the DSLR version suffered from, although at least the latter is addressed if you're using this lens with one of the latest generation Sony cameras that offer in-body stabilisation, such as the A7R III that we tested it with.
The Sigma 50mm F1.4 DG HSM for Sony E-Mount is a fast and tack-sharp lens, both in the centre and at the edges of the frame, with virutally no evidence of chromatic aberrations and very little distortion. Vignetting at wide-open apertures is the only real optical issue of note, something that other fast lenses also suffer from, and stopping down to F/4 solves this problem altogether.
The build quality is fantastic, with the brass lens mount and sober all-black design adding to the high-quality feel, and Sigma have also included a very good petal-shaped lens hood and padded case. Auto-focusing was quick on the Sony A7R III that we tested the lens with, and manual focus over-ride at any time is a great feature. As noted above, though, it is a very big and heavy lens given the modest 50mm focal length.
Sigma have wisely priced the Sony version of this lens exactly the same as the DSLR version, which in turn makes it much, much cheaper than its main rival, the Sony FE Planar T* FE 50mm F1.4 ZA - in the UK, it's almost a third of the price! If you want a signficantly lighter, more compact lens, then the well-regarded Sony Sonnar T* FE 55mm f/1.8 ZA is worth considering at the same price-point, but it's obviously slower at f/1.8.
So, in summary, the Sigma 50mm F1.4 DG HSM is a great addition to the Sony full-frame family, adding a very high-quality 50mm lens option to the range. It is a very large and heavy 50mm lens by mirrorless standards, though, and certainly isn't going to appeal to those who believe that a mirrorless system should be small and light...
Ratings (out of 5)
Design
4.5
Features
4.5
Ease-of-use
4.5
Image quality
5
Value for money
5