Sigma 85mm F1.4 DG HSM Art Review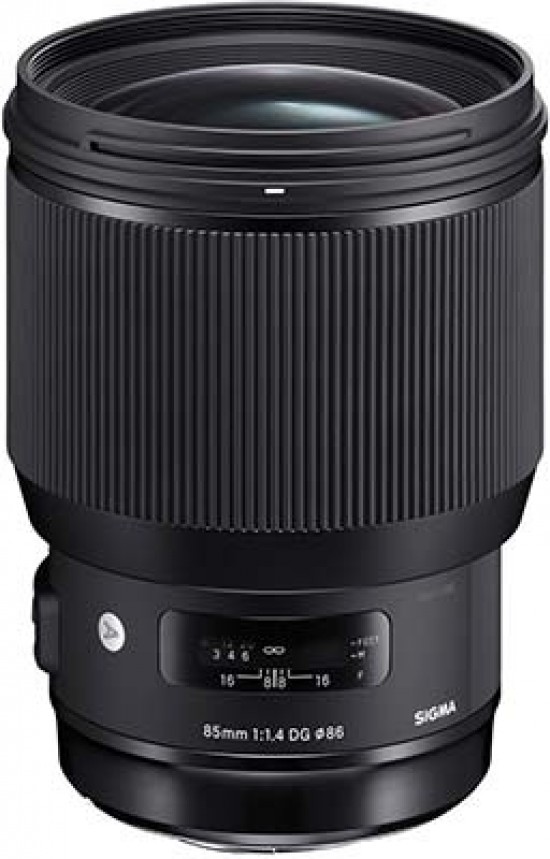 Conclusion
The Sigma 85mm F1.4 DG HSM is a very fast and tack-sharp lens, both in the centre and at the edges of the frame, with little evidence of chromatic aberrations and virtually no distortion. Vignetting at wide-open apertures is the only real optical issue of note, something that other fast lenses also suffer from, and stopping down to f/4 solves this problem altogether. 
The build quality is fantastic, with the brass lens mount and sober all-black design adding to the high-quality feel, and Sigma have also included a very good petal-shaped lens hood and padded case with strap. It is undeniably a large and heavy lens, though, alomst rivalling the infamous Zeiss Otus 85mm in these respects. Auto-focusing was fairly quick and quiet on the Canon EOS 5DS R that we tested the lens with, and manual focus over-ride at any time is a great feature, with large and well-damped focusing ring proving a pleasure to use.
Even the price of the Sigma 85mm F1.4 DG HSM is attractive compared to its direct rivals, and especially given the outstanding build and image quality on offer. The main concessions that it makes are the lack of weather-sealing and image stabilisation, which given the large size and weight of the lens can be something of an issue in certain situations. Even so, we can whole-heartedly recommend the new Sigma 85mm F1.4 DG HSM as a brilliant short telephoto prime lens that delivers superb results. Essential!
Ratings (out of 5)
Design
4.5
Features
4.5
Ease-of-use
5
Image quality
5
Value for money
4.5