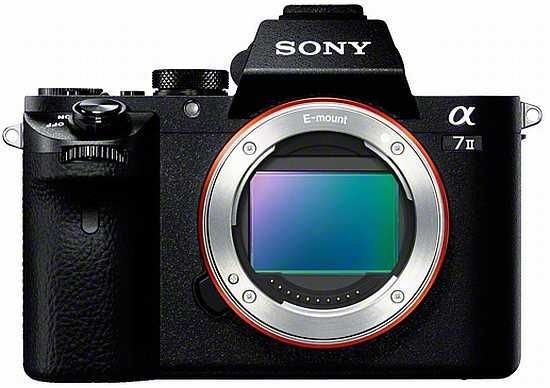 Conclusion
The Sony A7 II is the best all-round A7-series camera yet, offering significantly improved ergonomics and customisability, more video options, faster autofocusing and startup times, better build quality and the headline-grabbing and very effective 5-axis image stabilisation system. It is slightly bigger and quite a bit heavier than the original A7, but that's a small price to pay for the improvements that Sony have made.
The Sony A7 II features very effective 5-axis image stabilisation that's strikingly similar to the system that Olympus have used on the OM-D E-M1 and E-M5/II, perhaps not surprising given that Sony have previously invested in Olympus financially. While not quite as effective as the E-M5 II's 5-stop IS, the Sony A7 II is remarkable given the sensor size (more than 4x bigger than the Olympus' Micro Four Thirds sensor), and it also works with any lens that you care to attach to the camera for both stills and video.
The A7 II's 24 megapixel sensor continues to provide excellent results from ISO 50-1600 for both JPG and RAW images, with noise starting to become apparent at ISO 3200 and 6400, and even ISO 12800 and 25600 are OK for emergency use. The A7 II's sensor and the fast Carl Zeiss 55mm f/1.8 lens that we tested it with feel perfectly balanced together, hitting the sweet spot between portability and image quality, and it's hard to resist the lure of shooting wide-open at f/1.8 in combination with such a big sensor.
The A7 II does unfortunately inherit some of the A7's flaws, most notably the still slightly sluggish auto-focusing, poor battery life and in-camera charging, the loud mechanical shutter release, and the rather limited range of FE lenses, although Sony are gradually addressing that with a trickle of new optics. We'd also have liked to see the introduction of touchscreen functionality - maybe next time.
Despite these caveats, the Sony A7 II is the best-balanced of the four A7-series cameras currently on sale (the original A7 is continuing for the time being). It doesn't offer the sheer resolution of the A7R or the low-light and 4K video capabilities of the A7S, but for the majority of users, it's the best do-it-all model.
Ratings (out of 5)
Design
5
Features
4.5
Ease-of-use
4.5
Image quality
5
Value for money
5