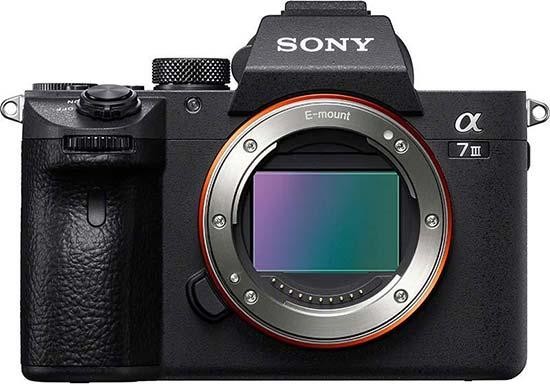 Sony A7 III First Impressions
Yesterday we spent some time shooting with the new Sony A7 III compact system camera in Surrey, UK, at the official Sony Europe press event. Check out our first impressions of using the Sony A7 III camera now...
Sony A7 III - Ease of Use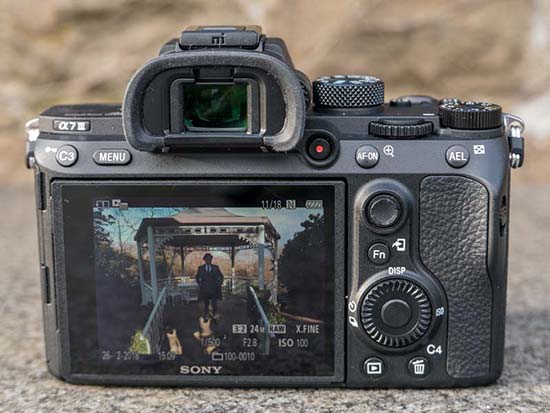 At first glance the Sony A7 III looks very much like the other current A7-series cameras, closely resembling both the A9 and A7R III in terms of looks, control layout and key specifications. It represents a big step up from the last-generation A7 II camera, which was introduced back in 2015, quite a long time ago given the recent aggressiveness of Sony's strategy in the high-end camera market.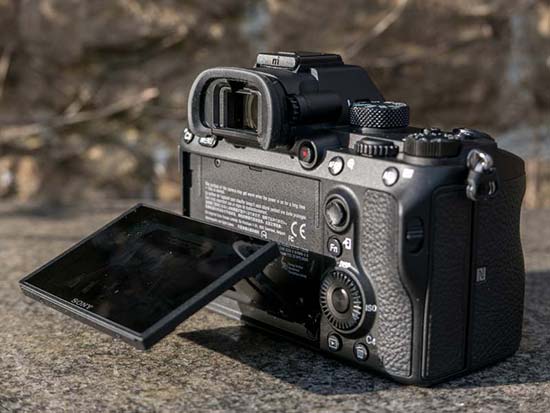 The A7 III offers very respectable continuous shooting speeds considering its relative affordability. 10fps burst shooting is available with either the silent electronic shutter or the mechanical one, complete with AF/AE tracking, just like on the A7R II, but the A7 III has a larger 177 image buffer against the older A7 II's 76-shot limit (although the A9 has an even larger 362 shot buffer to help with its 20fps burst shooting rate).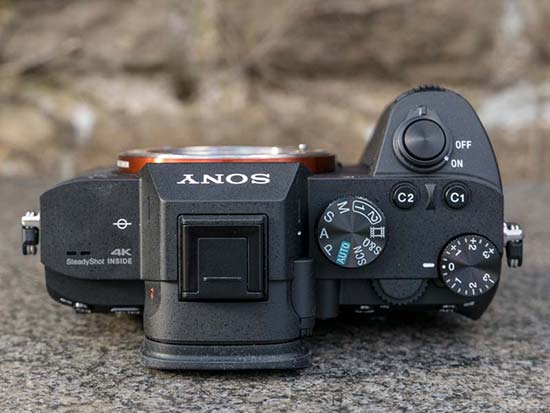 The auto-focusing system in the Sony A7 III is the same as the A9 in terms of AF point and coverage - 693 AF points and 93% coverage to be precise. It's also 2x faster than the system on the older A7 II, works down to -3EV low light, and incorporates Sony's now well-proven Eye AF technology, just like on the flagship A9 camera. In practice it worked extremely well, both outdoors in bright sunlight and in more demanding low-light conditions, with the fast and effective Eye AF once again proving its worth for easily capturing great portraits.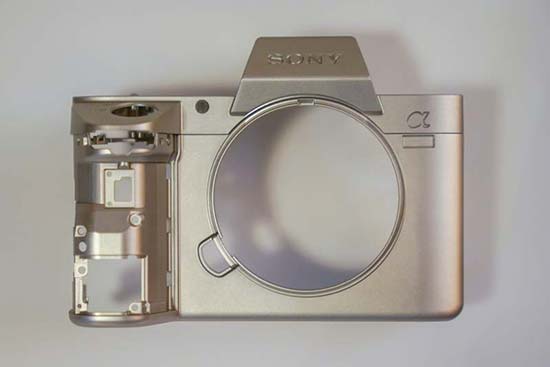 The Sony A7 III also offers a lot of other key specs that have previously been featured on A7-series models - the latest Bionz X processor with more refined skin tone reproduction, 5-axis 5-stop optical image stabilisation, ISO 50-204800, 4K video recording - all of which worked as expected when we tried out the camera. One key upgrade over the older A7 II is the excellent 710-shot battery life thanks to the larger NP-FZ100 battery, which is also used in the Sony A9 and A7R III cameras. A great side-benefit of this is the larger hand-grip, making the A7 III easier to hold than the previous A7 II.
Check out our hands-on gallery of photos of the Sony A7 III camera
Sony A7 III - Image Quality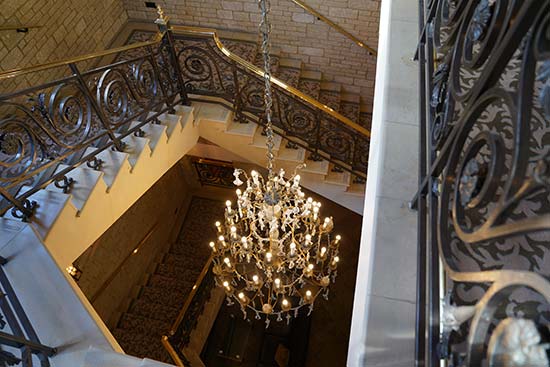 For stills photography, the Sony A7 III employs a completely new 24.2 megapixel back-illuminated 35mm full-frame sensor, coupled with the very latest BIONZ X processor. The new sensor is claimed to offer a whopping 15 stops of dynamic range at low sensitivity settings and offers a top ISO speed of 204800.
We've already shot a gallery of sample images for you with a full production version of the A7 III which you can check out here, and we'll be bringing even more full-size JPEGs and Raw files when we get our hands on a final review sample.
The A7 III's video recording capabilities will also be key to its success, as it can record 4K movies (3840×2160 pixels) at 25/24fps, utilising a 6K full pixel readout, with 14 stops dynamic range and 4K Hybrid Log Gamma. It can also shoot 1080p footage and slow-motion 120/100fps video, while S-Log2 and S-Log3 profiles allow for colour grading in post-production.
You can find some 4K sample videos in our Sample Images gallery.
Take a look at some sample JPEG and Raw images and movies taken with the Sony A7 III camera
Sony A7 III - Early Verdict
The first word that springs to mind when evaluating the Sony A7 III is "sensible". It may not offer the insane shooting speeds of the A9, the extreme resolution of the A7R III, or the low-light capabilities of the A7S II, but instead it's a very well-balanced camera that brings together most of the A-7 series' key specifications into a coherent and very affordable whole.
Priced at £2000 body only or £2200 with the 28-70mm kit, the new Sony A7 III is playing in the same ballpark as flagship cameras like the Panasonic G9, Fujifilm X-H1 and Olympus OM-D E-M1 II, all with smaller sensors, and "mid-range" 35mm DSLRs like the Nikon D500, D750 and Canon EOS 6D Mark II, the latter two of which also have full-frame sensors.
There's a lot of competition and different sized sensor options at this price-point now, so it will be very interesting to see if Sony's new "basic model" (their words, not mine) can see off its rivals.
So what do you think of the new Sony A7 III? Leave a comment below...