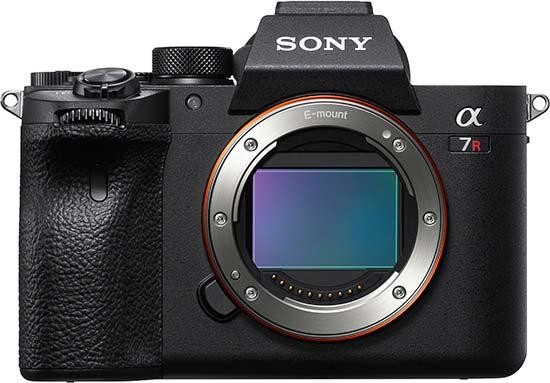 First Impressions
We've spent some time shooting with the exciting new Sony A7R IV full-frame mirrorless camera. Here are our initial first impressions...
With the new Alpha A7R IV, Sony are promising to "Revolutionise Professional Photography". Let's take a detailed look at what the new model has to offer...
Resolution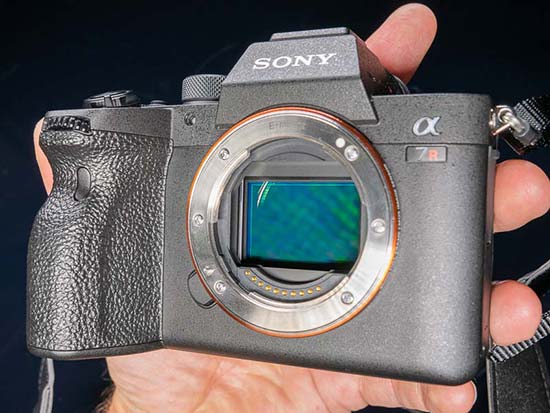 The A7R IV has a 61 megapixel back-illuminated sensor, the highest resolution ever on a 35mm full-frame camera, rivaling many medium-format cameras, but physically being much smaller, more portable and more weather-proof.
It can also capture 26 megapixels in APS-C mode, thereby providing more resolution than most APS-C mirrorless cameras too and further adding to its all-round versatility as a camera that can be used both inside the studio and out.
You can turn on the APS-C mode via one press of a custom button, automatically zooming in by 1.5x, which is perfect for nature and wildlife photographers who need the extra reach.
ISO Range
The native ISO range has been improved to 100-32,000, expandable to 50-102,400. Take a look at our Sample Images to see examples of the full ISO range.
IBIS
The IBIS system provides up to 5.5 stops of compensation,just like the A7R III.
The Pixel Shift Multi Shooting mode now automatically takes 16 images and stitches them together to create a whopping 240 megapixel image, which is almost 1GB in file size! That should be more than enough resolution for even the most demanding landscape photographer.
Dynamic Range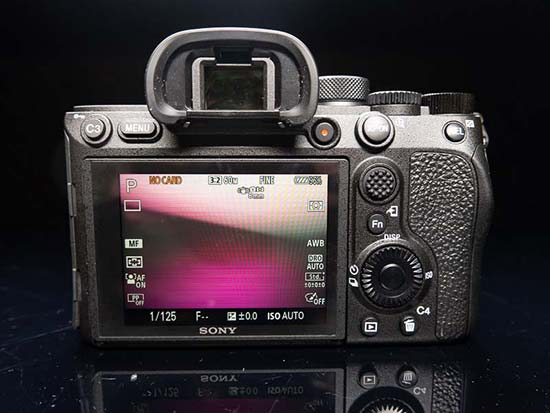 The new 61-megapixel back-illuminated sensor provides an impressive 15-stops of dynamic range, and 14-stops when recording movies.
Burst Shooting
The A7R IV offers 10fps burst shooting, for up to 68 images full-frame and 200 frames in APS-C mode, which is very impressive given the number of megapixels on offer.
Auto-focusing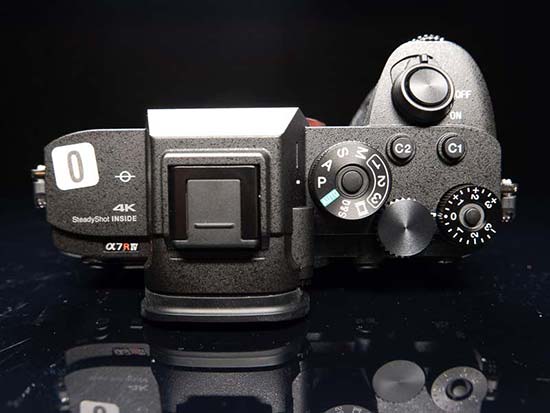 There are 567 AF phase detection points, with 74% frame coverage.
In APS-C mode, there are effectively 325 AF points providing 99% coverage.
Other stand-out focusing features include the addition of real time eye AF, real time AF tracking, and animal eye AF, which have all recently made their debut on other Alpha cameras via firmware updates.
Sony also told us that these updates will make there way to the A7R III in a future firmware update.
Viewfinder
The A7R IV has a class-leading 5.76m dot OLED viewfinder, matching the one found on the Panasonic Lumix S1 and S1R full-frame cameras.
Movies
The A7R IV is no slouch when it comes to video recording, although it still lacks 10-bit recording and 4K/60p.
It offers 4K movies, oversampling from 6K to super 35mm format, with real-time touch tracking, a feature taken from the A6400.
Other standout movie features include Slog3 for 14-stops of dynamic range, Hybrid log gamma, no time limit on recording, plus real-time Eye AF for movies for the first time on any Alpha camera.
Ergonomics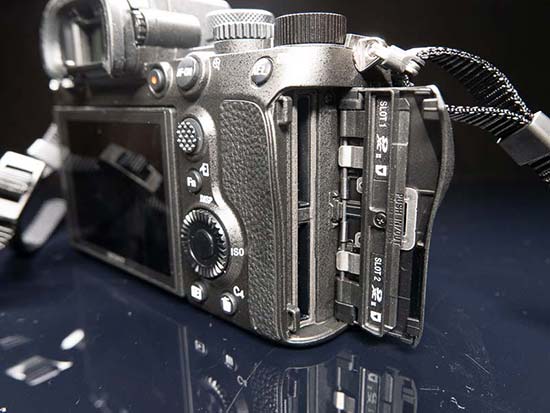 The A7R IV finally has dual UHS-II slots, with slots 1 and 2 more logically switched around from their previous location.
There's also a bigger joystick and AF-on button, an exposure compensation lock button, an improved grip that's larger with more space between the lens, all resulting in a slightly bigger and heavier body overall.
The new hand-grip is a definite improvement over the previous Alpha models and something that we'd like to see featured on future models.
Weather-sealing is also said to be much improved over the previous generation, something that we weren't able to test out in sunny Ireland, so we'll have to take Sony's word for it for the moment.
Connectivity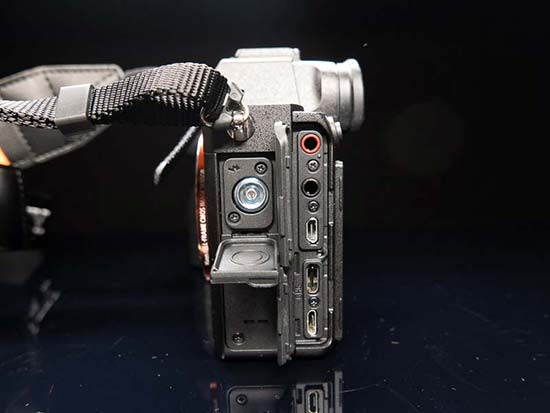 Wireless tethering, a USB Type-C port, a Sync terminal for studio lights and 5Ghz wi-fi are the connectivity highlights.
Overall, there are over 50 improvements from the previous A7R III model, which should be enough to warrant the upgrade for current A7R owners.
Pricing
The Sony A7R IV will be available in August priced at £3600 / 4000 Euros / $3500.
Accessories
There's also a new vertical grip, the VG-C4EM, and a clever digital microphone, the ECM-B1M.