Sony Cyber-shot DSC-RX100 V Review
October 24, 2016
|
Mark Goldstein
|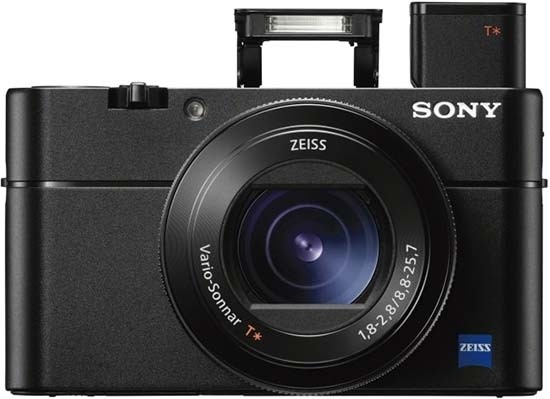 Conclusion
It might look exactly the same as its 10-month-old predecessor, but the new Sony Cyber-shot DSC-RX100 V is a much faster and more precise camera under the hood. The innovative CMOS sensor with a DRAM chip allows the RX100 V to shoot at speeds previously unheard of on any camera, never mind a humble compact, while the addition of on-sensor phase detection points helps to ensure that the majority of all those shots are in focus. This is simply the best compact camera for tracking and capturing moving subjects that we've ever used, especially as all of the other features that we love about the RX100 series are still present and correct.
There are a few small problems with the RX100 V, though, which make it just slightly less than perfect. Even if you can put the extremely high price aside (especially as that will drop as time goes on), it once again remains disappointing not to see a touch sensitive screen on a Sony RX100 camera - if for no other reason than setting the AF point would be much easier and quicker with one. It's also frustrating that you have to switch off Raw format shooting to make full use of some of the functions on offer here, while the CIPA rated battery life has been reduced to a rather mediocre 220 shots. Finally, all of that speed means that there's quite a lot of waiting around on the part of the user as the camera processes the vast amounts of data that it's so quickly captured, and the menu system is still something of a nightmare to navigate.
The Sony Cyber-shot DSC-RX100 V is undoubtedly the most advanced compact camera that we've reviewed, and thankfully it delivers great stills and 4K video footage too, which may convince you to pay the rather steep asking price. If you don't need the out-and-out speed of this new model, then Sony's policy of continuing to sell all four of the previous models means there are some good deals to be had on its predecessors, all of which are still great cameras. We'd recommend not test-driving the Sony Cyber-shot DSC-RX100 V first though, as you may well find yourself handing over more money than you first intended...
Ratings (out of 5)
Design
4.5
Features
5
Ease-of-use
4.5
Image quality
5
Value for money
4