Sony Cyber-Shot DSC-T77 Review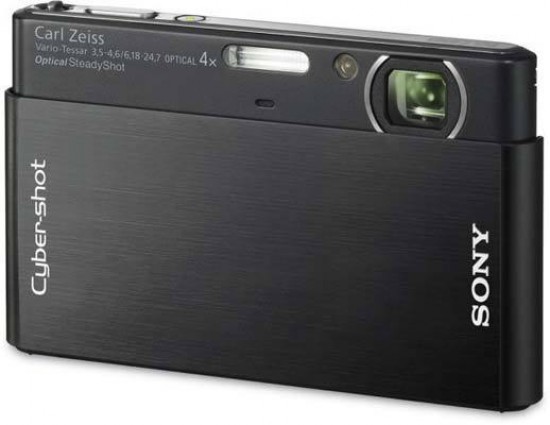 Conclusion
Although some may view the Sony Cyber-shot DSC-T77's slender pocket-friendly dimensions as a boon - and in any other finish than the lime green (or perhaps pink) we were supplied with it's undoubtedly an attractive looking camera - we found its necessarily smaller controls made for fiddly operation, despite the rear touch screen's relative huge-ness at 3-inches wide. We're not entirely convinced that use of a touch screen is in practical terms any better than having the rear of the camera festooned with dedicated buttons. Certainly the heavy reliance on the screen appears to eat up batteries.

Still the Sony Cyber-shot DSC-T77 is reasonably inexpensive with its new £189 asking price - and one high street chain selling it for £150 at the time of writing - which goes some of the way to negating a few of our niggles. Images are colourful (especially reds, greens and blues), clear and reasonably detailed, and noise is kept well under control. We had a few exposure issues and had to be watchful for not letting fingers stray in front of the lens, but once warned of such limitations, it's reasonably easy to navigate around them.

So if you need a camera that's as unobtrusive as possible, whilst still providing better image quality than your average mobile phone, and aren't put off by mainly touch screen operation, the Sony Cyber-shot DSC-T77 is worth investigating.
Ratings (out of 5)
Design
3
Features
4
Ease-of-use
4
Image quality
3
Value for money
3.5