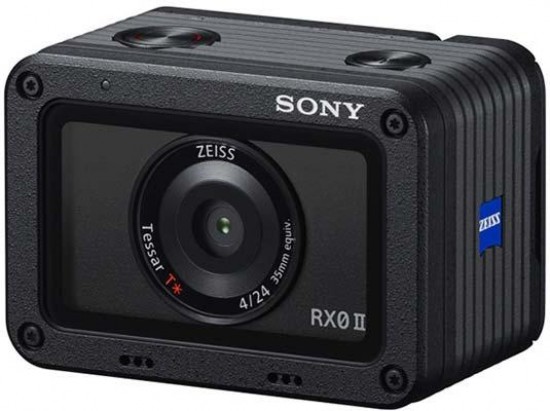 Conclusion
The new Sony RX0 II is slightly more capable, more versatile and more affordable than its predecessor, but it's still something of a niche proposition.
It's part action camera, part compact camera, part multi-camera rig/ B-Roll/ C-Roll/ behind the scenes camera, and now part vlogging camera, thanks to a raft of improvements in that department, principally the addition of a tiltable LCD screen, shorter focusing distance and improved Eye AF mode, which combine to make it much easier to ensure that you're always in the frame and in focus.
Sony's decision to implement an electronic-based stabilisation system is less successful though. It's simply not as good as a true optical system, which quickly becomes apparent when trying to walk/run with the RX0 II or use it an all-action environment, such as skiing or cycling. It's competent enough for hand-holding the camera at arm's length whilst standing still and vlogging, but nothing more "active" than that, where you'll certainly need to use a gimbal to help stabilise your footage.
Which is a shame, as the Sony RX0 II delivers superior image quality for still images than all of its main rivals, thanks to its larger sensor and sharp 24mm f/4 lens - no other action camera can come close. Trying to compose images with the tiny 1.5-inch screen and change camera options via the tiny buttons quickly becomes tiresome, though, especially in bright sunlight, so we'd recommend taking a look at the more conventional RX100 camera series (which uses exactly the same image sensor) if still images are your shooting priority.
As for the price, £730 / $700 pegs the RX0 II at around twice as much as a GoPro Hero 7 or DJI Osmo Action, making it a truly niche product and an expensive one at that. But as with the original, if the Sony RX0 II does happen to suit your specific needs, you'd struggle to find a better pocket camera with this level of image quality...
Ratings (out of 5)
Design
4
Features
4
Ease-of-use
3.5
Image quality
5
Value for money
3.5