Zeiss Batis 18mm f/2.8 Review

Introduction
The Zeiss Batis 18mm f/2.8 marks the third lens in Zeiss' Batis range of prime lenses designed for full-frame Sony E-mount mirrorless cameras, joining the Batis 2/25 and 1.8/85.

This 18mm ultra-wide addition adopts its siblings' sleek styling and also incorporates an unusual OLED display to show information like focus distance and depth of field. The Zeiss Batis 18mm f/2.8 is also fully weather sealed and features a rugged metal barrel construction. Inside are a total of 11 lens elements in 10 groups, four of which are aspherical, and seven utilising what Zeiss cryptically call 'Special Glass'. Zeiss' T* anti-reflective coating is also present, as is a Linear Autofocus motor for fast, smooth and quiet autofocussing.

Unsurprisingly, however, all this quality doesn't come cheap. Expect to pay £1189/$1499 if you want this premium ultra-wide optic.
Ease of Use
Three things are immediately striking about the Batis 18mm. Firstly, it gets the same smoothed look as the other lenses in the Batis range. This streamlining extends to the focus ring, which is shaved of the usual ridges or knurling found on most lens barrel rings. It seems like this could compromise grip, but the rubber finish is grippier than most, without being sticky and attracting dust. The only scenario where the lack of ridges could be an issue is in things get slippy in wet weather.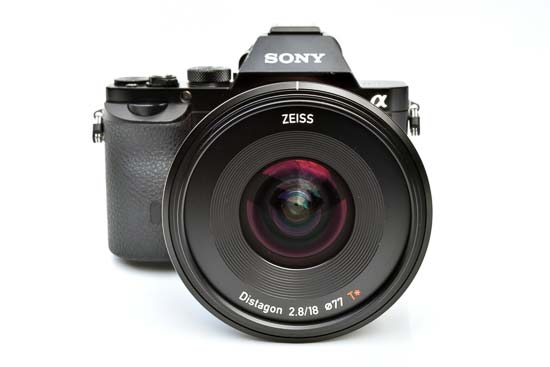 The Zeiss Batis 18mm f/2.8 lens mounted on a Sony A7R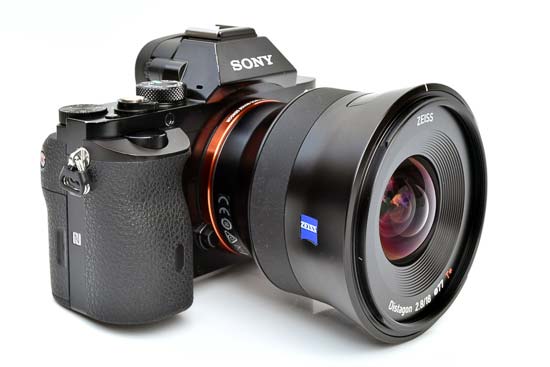 The Zeiss Batis 18mm f/2.8 lens mounted on a Sony A7R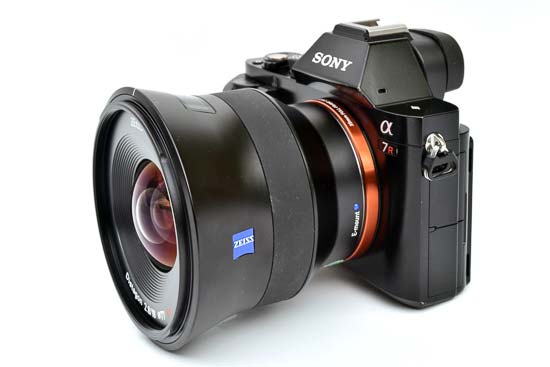 The Zeiss Batis 18mm f/2.8 lens mounted on a Sony A7R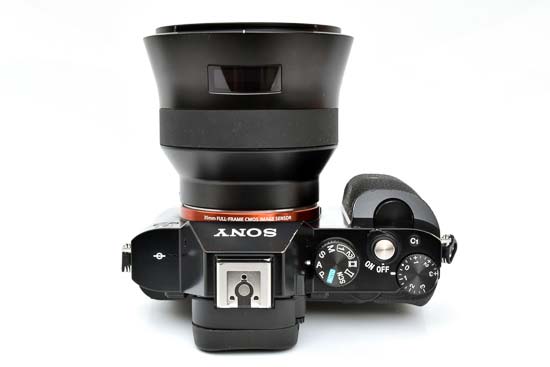 The Zeiss Batis 18mm f/2.8 lens mounted on a Sony A7R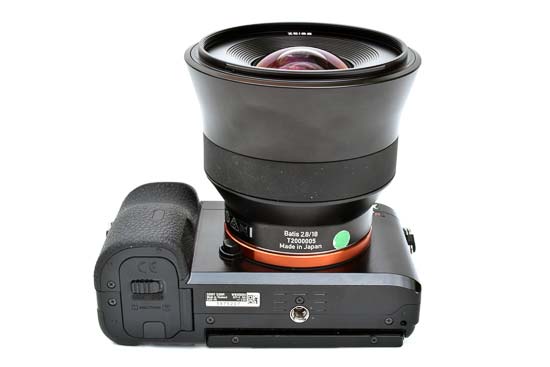 The Zeiss Batis 18mm f/2.8 lens mounted on a Sony A7R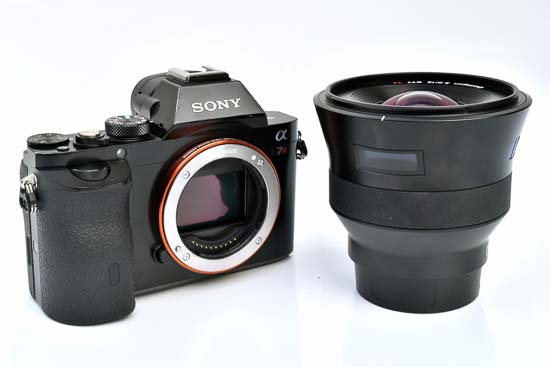 The Zeiss Batis 18mm f/2.8 lens alongside the Sony A7R
The second standout feature of the Batis 18mm is its sheer size. This isn't a particularly long lens, but it sure is chubby, measuring 95mm at its widest diameter, increasing to 100mm with the lens hood fitted. But despite appearances, the Batis 18mm isn't particularly heavy, weighing a reasonable 330g. That's quite an achievement, given the lens barrel's predominantly metal construction and the premium build quality you'd expect from a Zeiss optic.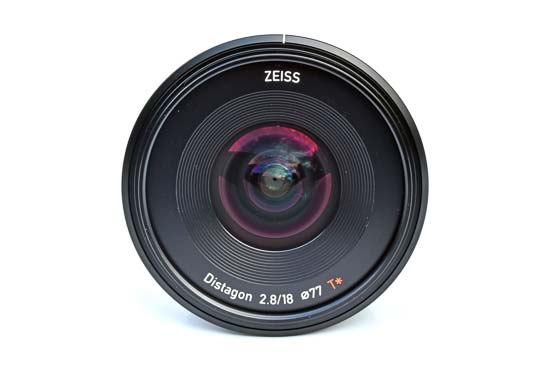 The front of the Zeiss Batis 18mm f/2.8 lens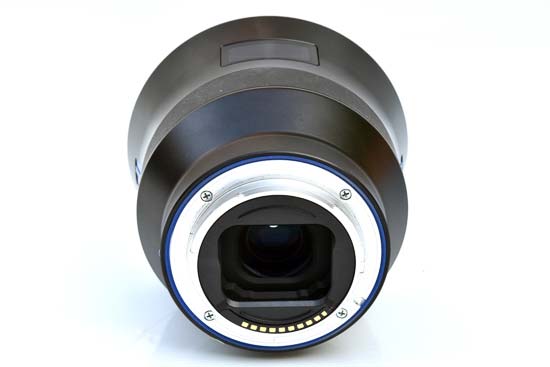 The rear of the Zeiss Batis 18mm f/2.8 lens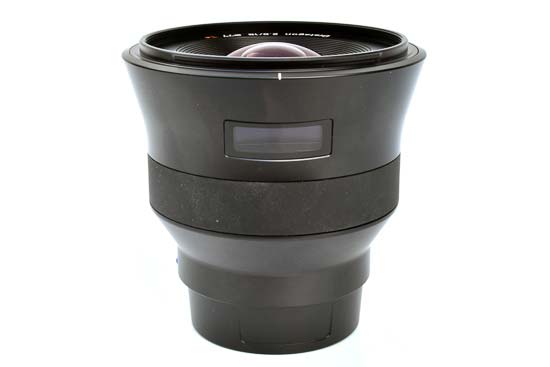 The side of the Zeiss Batis 18mm f/2.8 lens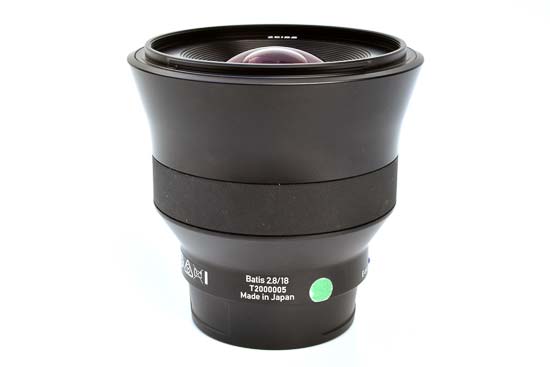 The side of the Zeiss Batis 18mm f/2.8 lens
The side of the Zeiss Batis 18mm f/2.8 lens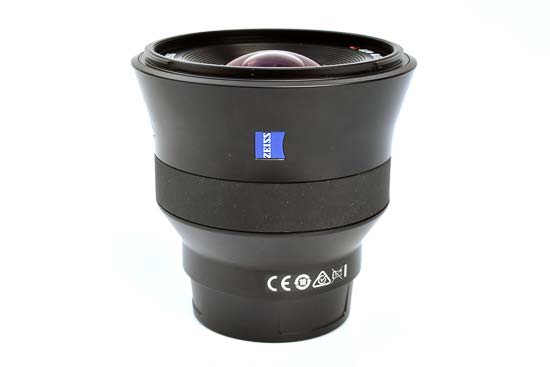 The side of the Zeiss Batis 18mm f/2.8 lens
The lens' third external point of interest is that OLED display atop the lens barrel. As the lens uses fly-by-wire focussing, whereby the focus ring doesn't directly and mechanically move the internal lens elements, you wouldn't normally have a conventional focussing scale seen on a DSLR lens. The Batis 18mm electronically emulates this, displaying the focus distance, flanked by +/- figures displaying the nearest and farthest estimates of the depth of field at this distance and aperture. The display readout isn't particularly crisp, but it is bright and easy to read. The feature in general also helps set the lens apart, but if you tend to rely on autofocus for most of your shots, it's unlikely you'll pay this screen much attention.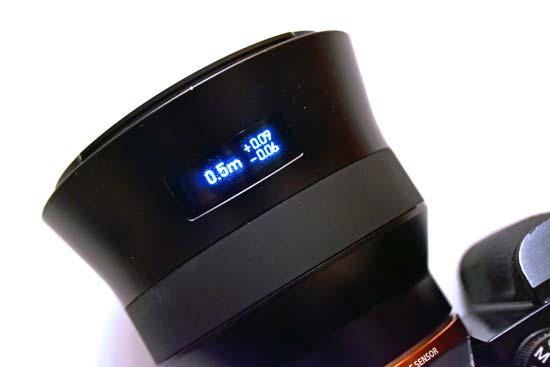 The OLED display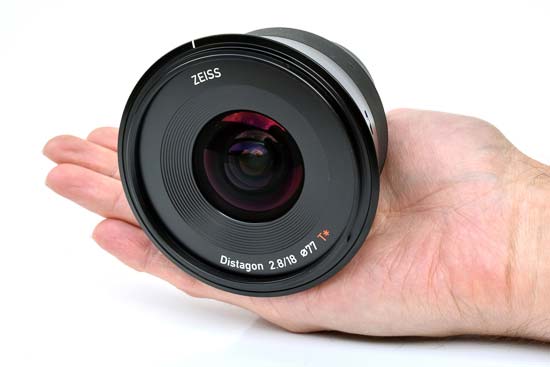 The Zeiss Batis 18mm f/2.8 lens in-hand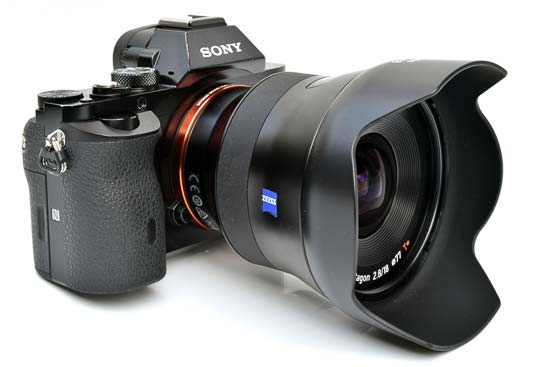 The Zeiss Batis 18mm f/2.8 lens with the supplied lens hood fitted
Focal Range
The Batis 18mm's focal length gives an angle of view of 99 degrees on a 35mm full-frame sensor. Mount the lens to an APS-C E-mount camera and you'll have a focal length equivalent to 27mm, resulting in a 66-degree angle of view.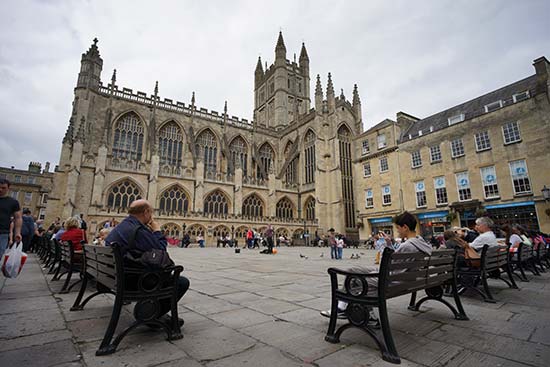 Field of view at 18mm
Focusing
Focus speed will of course depend partly on your camera, but tested on an Alpha 7R the Batis 18mm focusses almost instantaneously in bright conditions, though dimmer environments did introduce some focus hunting.
The lens focusses completely internally, and due to the nature of electronic focussing, the lens' focus ring doesn't have any kind of stops at either end of the focus scale. Focussing is extremely quiet, only being audible in silent situations, and even then you'll have to stick your ear right next to the lens.
Chromatic Aberrations
With Sony's in-camera aberration correction disabled, the Batis 18mm produces some fringing on very high contrast boundaries, but it's rarely conspicuous. Enabling aberration correction almost fully eliminates this fringing.
Light Fall-off
With lens correction options disabled on our A7R test body, the Batis 18mm produces noticeable falloff wide open at f/2.8, and though the image corners do brighten at f/4, vignetting is still visible at every aperture. But thankfully this can be compensated for by activating in-camera lens correction.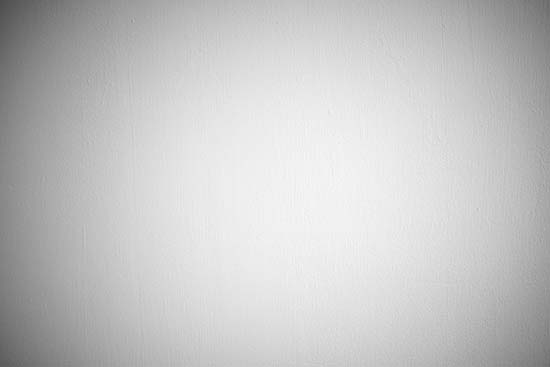 Light fall-off at f/2.8
Distortion
With in-camera distortion correction disabled, the Batis 18mm does exhibit some waviness distortion, and this isn't fully straightened when distortion correction is enabled. However the effect is negligible and rarely noticeable during real-world shooting.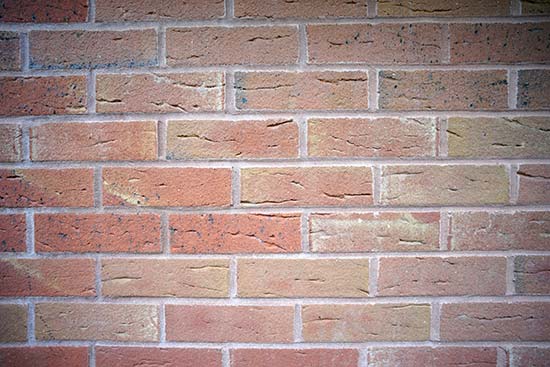 Distortion correction off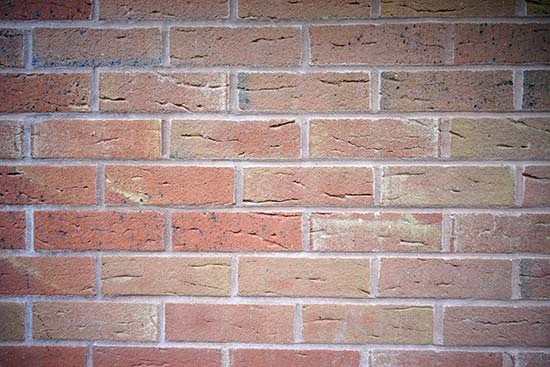 Distortion correction on
Macro
A 25cm minimum focus distance makes the lens quite useful for shooting close subjects. This image is uncropped and shows how close you can get to a Compact Flash card.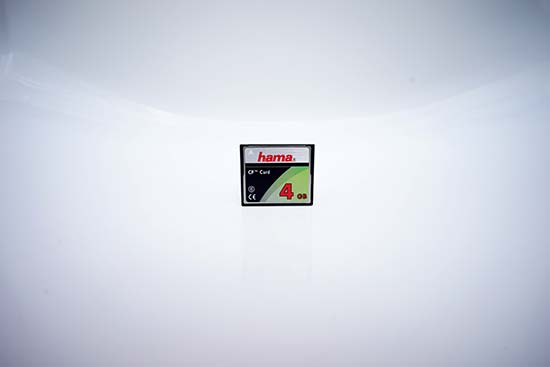 Close-up performance
Bokeh
Despite having a rounded 9-blade diaphragm, bokeh quality from the Batis 18mm is nothing special, with some out of focus areas appearing a little messy. In fairness, bokeh is not a priority for ultra-wide lenses, and the Batis 18mm doesn't perform badly in this area. Bokeh is however a fairly subjective part of a lens' image quality, so check out these 100% crops to see the lens' bokeh quality for yourself.
Sharpness
In order to show you how sharp this lens is, we are providing 100% crops on the following page.