Zeiss Loxia 25mm F2.4 Review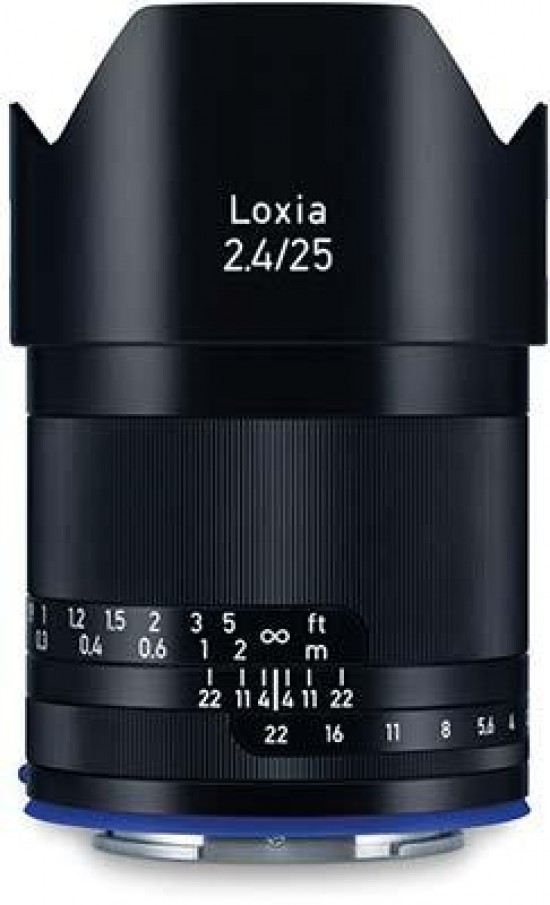 Conclusion
The Zeiss Loxia 25mm F2.4 is an exceptional wide-angle prime lens that delivers stellar image quality. 
You'd expect sharpness to be high across the frame from such a premium optic, and it doesn't disappoint. Shooting at the maximum f/2.4 aperture does reveal a very minor reduction in sharpness, but this is quickly resolved by stopping down ever so slightly to f/2.8, with diffraction kicking in at f/16. There are no other optical issues of note - chromatic aberrations are almost completely absent, distortion is well-controlled, flare is handled well and bokeh when shooting wide open is gorgeous.
The Zeiss Loxia 25mm F2.4 is also a pleasure to use, thanks to its superb build quality and smooth focus and aperture rings. As this is a manual-focus only lens, you'd expect this aspect of the operation to be intuitive, and so it proved. Together with the A7 III's excellent Peaking and magnification features, the Zeiss Loxia 25mm F2.4 delivered a very high percentage of keepers. The 25cm minimum focussing distance also makes the lens versatile enough to shoot close subjects, while the ability to de-click the aperture ring for video use makes the lens even more versatile.
There's only one real drawback to the Zeiss Loxia 25mm F2.4, and that's the price-tag - €1299 / $1299 / £1189 makes the Zeiss Loxia 25mm F2.4 pretty expensive for a manual-fous lens, especially one that's undercut by Zeiss' own Batis 25mm f/2 lens, which is slightly faster and has auto-focusing too. But if you love the manual-focus only nature and the diminutive size of this lens, the Zeiss Loxia 25mm F2.4 is a superb wide-angle optic for full-frame E-Mount Sony owners.
Ratings (out of 5)
Design
5
Features
5
Ease-of-use
4.5
Image quality
5
Value for money
4.5