Zeiss Milvus 18mm f/2.8 Review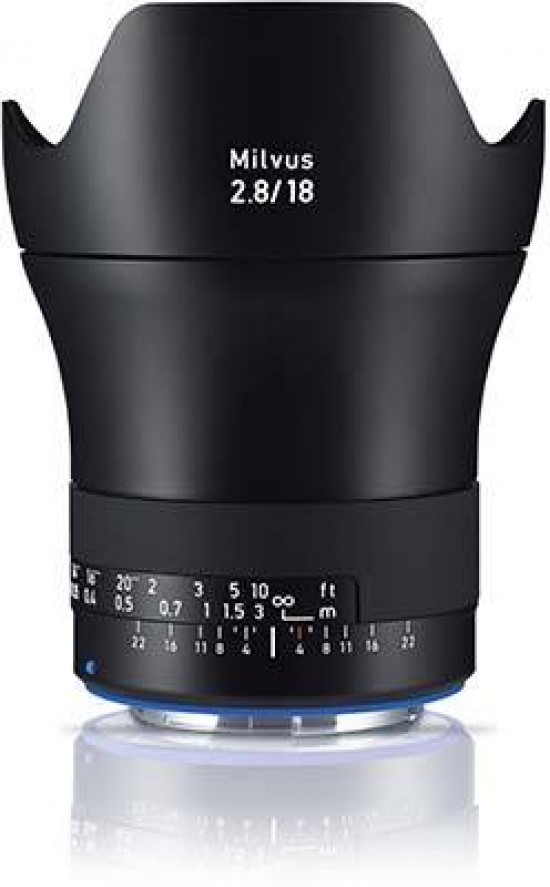 Conclusion
Sporting a brand new optical design, the weather-proof Zeiss Milvus 18mm f/2.8 is a superb ultra-wide-angle prime lens for photographers who have the time to focus manually.
You'd expect sharpness to be high across both the frame and aperture range from such a premium optic, and it doesn't disappoint. In conjunction with the Sony A7R II test camera shooting at 42 megapixel resolution, detail is exceptionally detailed and sharp. Shooting at the maximum f/2.8 aperture does reveal a minor reduction in sharpness across the frame compared to the rest of the aperture range, but the image is already pin-sharp by f/4. Both chromatic aberrations and distortion are very well controlled.
The Zeiss Milvus 18mm f/2.8 is a pleasure to use, thanks to its superb build quality and smooth focus ring. As this is a manual-focus only lens, you'd expect this aspect of the operation to be intuitive, and so it proved, especially as the Sony A7R II is geared up for accurate manual focusing, where focus peaking really helps speed up the process and improve the accuracy. The fact that it's weather-sealed is also a real plus point.
The only real fly in the ointment is the eye-watering price-tag - £1999 / $2299 is an awful lot of money to spend on any lens, never mind a "niche" focal length like 18mm. Zeiss's own Batis 18mm is a great alternative for Sony E-mount photographers, while the Canon EF 11-24mm f/4 and Nikon AF-S Nikkor 16-35mm f/4G ED VR lenses are much more versatile, although a stop slower. The Nikon AF-S Nikkor 20mm f/1.8G ED is not quite as wide, but is faster and a lot cheaper too, although image quality isn't as good as the Milvus 18mm.
Ratings (out of 5)
Design
4.5
Features
4.5
Ease-of-use
4.5
Image quality
4.5
Value for money
3