Zeiss Milvus 50mm f/1.4 Review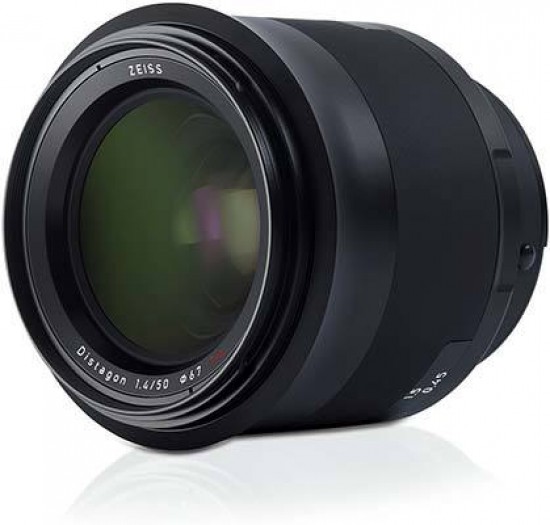 Conclusion
Sporting a brand new optical design, the weather-proof Zeiss Milvus 50mm f/1.4 is a superb standard prime lens for photographers who have the time to focus manually. You'd expect sharpness to be high across both the frame and aperture range from such a premium optic, and it doesn't disappoint. In conjunction with the Canon EOS 5DS R test camera shooting at 50 megapixel resolution, detail is exceptionally detailed and sharp. Shooting at the maximum f/1.4 aperture does reveal a minor reduction in sharpness across the frame compared to the rest of the aperture range, but the image is already pin-sharp by f/2.
The Zeiss Milvus 50mm f/1.4 is a pleasure to use, thanks to its superb build quality and smooth focus ring. As this is a manual-focus only lens, you'd expect this aspect of the operation to be intuitive, and so it proved, although the Canon EOS 5Ds isn't really geared up for accurate manual focusing - we much preferred using it on a Sony A7R II camera via a Metabones adapter, where peaking really helps speed up the process. The fact that it's also weather-sealed is a real plus point when comparing it to the likes of the Sigma 50mm f/1.4 Art and even the much more expensive Zeiss Otus 55mm, neither of which offer that feature.
The Zeiss Milvus 50mm f/1.4 delivers 90% of the image quality of the Zeiss Otus 55mm f/1.4 Distagon T* lens at a third of the cost, making it something of a bargain despite its own high price-tag. As with its Milvus 85mm sibling, the Zeiss Milvus 50mm f/1.4 only really suffers in direct comparison by exhibiting more chromatic aberrations than the Otus equivalent, although it was still something of a struggle to find too many examples in our test shots, so much so that we'd recommend opting for the Zeiss Milvus 50mm f/1.4 instead and again pocketing the massive savings on offer. The popular Sigma 50mm f/1.4 Art is slightly cheaper and offers auto-focusing, but it isn't weather sealed and doesn't have quite the same high level of build quality.
Ratings (out of 5)
Design
5
Features
4.5
Ease-of-use
4.5
Image quality
4.5
Value for money
5