Zoner Photo Studio 16 Review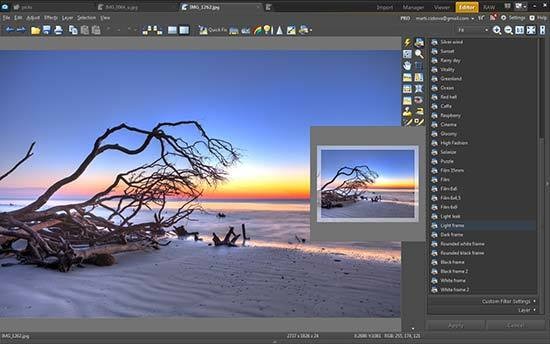 Conclusion
There are a number of features that we didn't cover or you'd have had a review twenty thousand words long. Suffice to say, Zoner Photo Studio 16 is a large program that will cover most of the problems and overcome most objections that a photographer from new starter to keen enthusiast will be able to throw at it.
It's by no means as comprehensive a system as Photoshop, but the price difference is reflective of that. It's even highly competitive with Lightroom.
What you do get in Zoner Photo Studio 16 will keep you entertained for hours. Not just the filters, but then being able to play around with the intensity of them opens up your options even more.
Zoner have certainly made a very impressive program. Whether it's the best one around is more personal choice than anything. It is available on a trial period, so if you're looking for a new editing suite and you don't fancy the expense of Photoshop, take look at Photo Studio 16. Try it for a couple of weeks and compare it with other programs.
Ratings (out of 5)
Features
4.5
Ease-of-use
4
Value for money
4.5
Your Comments