Blackmagic URSA Hands-On Photos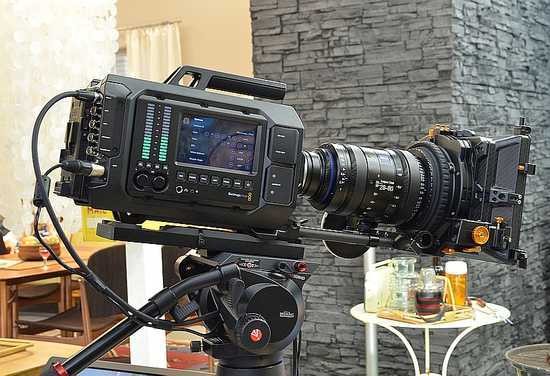 Want to see exactly what the new, high-end Blackmagic URSA digital motion picture camera looks like in the flesh?
Check out our hands-on gallery of photos of the recently launched Blackmagic URSA camera.
Heavily advertised throughout the show, the Blackmagic URSA is a new high-end digital motion picture camera featuring a user upgradable sensor and lens mount. Built to handle the ergonomics of large film crews as well as single-person use, the Blackmagic URSA has multiple accessories built in, including a massive 10 inch fold out on-set monitor, Super35 size 4K image sensor and internal dual raw and Apple ProRes recorders.
A gallery of hands-on photos of the Blackmagic URSA digital motion picture camera.
Image Gallery
Click on a thumbnail to see the full version.
Your Comments