HP Photosmart 8750
Review Date: April 11th 2005
Ease of Use - Part 5
Software
HP Director
HP Director is a simple management utility that gives you direct access to the various software programs that are installed (if you selected Typical Installation).

Open HP Image Zone Transfer...

...HP Image Zone...

...or order consumables for your printer online
HP Image Zone Transfer
HP Image Zone Transfer allows you to save images onto your computer from either a memory card that is inserted in the HP Photosmart 8750 or a camera that is connected to it.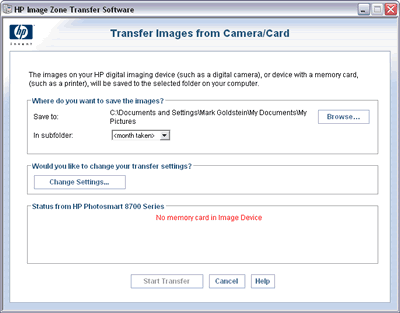 The main interface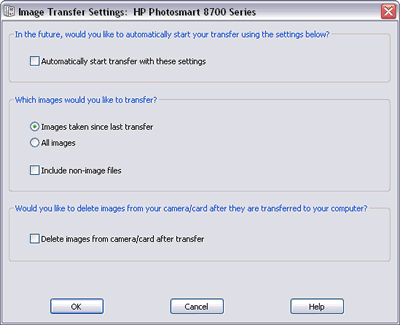 Click the Change setting button to access this screen
HP Image Zone
HP Image Zone is quite an advanced image management, editor and creative application that will prove very useful if you don't own a dedicated program like Adobe Phtoshop Elements or Corel Paint Shop Pro. You can browse the contents of your hard-drive and view thumbnails, adjust colour and apply various effects, create projects like calendars and CD labels, and access HP's Instant Share online software.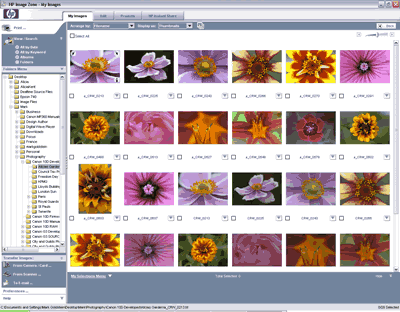 Browse your hard-drive and display thumbnail images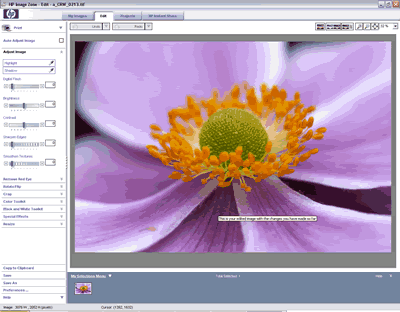 Edit an image and apply effects to it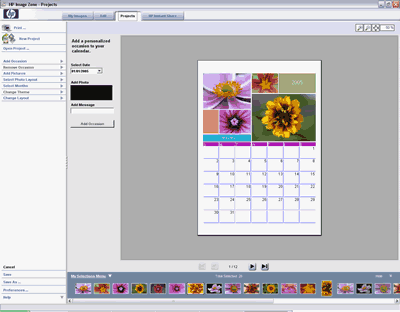 Create projects like calendars using standard templates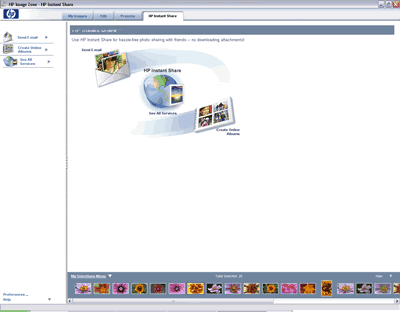 Access HP Instant Share
Compare Prices
Support PhotographyBLOG: Buy the HP Photosmart 8750 from one of our affiliate retailers: