Apple iPhone 6 Plus Review
November 17, 2014
|
Amy Davies
|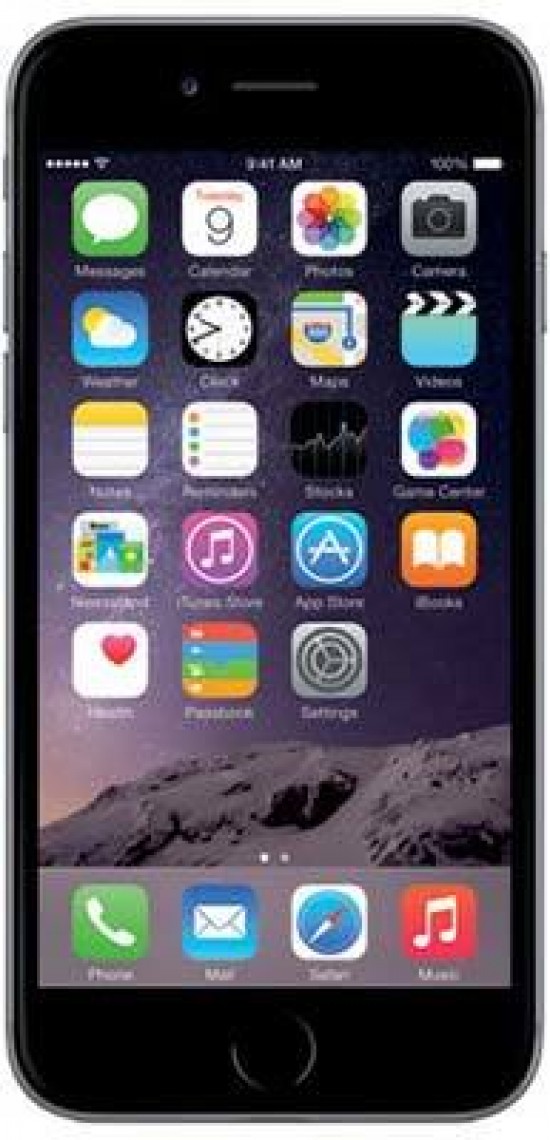 Image Quality
All of the sample images in this review were taken using the 8 megapixel JPEG setting, which gives an average image size of around 2.5Mb.
Independent experts DxO Labs recently proclaimed the iPhone 6 (and 6 Plus) to have the best cameras of any smartphones ever made, so it's with pretty high hopes that we enter into this test.
Thankfully, the iPhone 6 Plus can really deliver. Images are beautifully bright and vivid, with bags of detail - especially so if you view them at normal phone or tablet sizes. If you examine at 100%, it's possible to see some image smoothing, but it's certainly comparable with standalone compact cameras, and the overall effect is better than some of the cheapest cameras currently on the market.
Low light is often where a camera phone will fall down, but the iPhone 6 Plus copes pretty well, although it is a shame not to be able to choose sensitivity settings yourself, at the higher end of the scale image quality is still maintained with lots of detail - again especially if you're looking at images at normal web sizes. It also copes well with artificial light to produce accurate colours, perhaps erring ever so slightly towards yellow or orange tones under very strong artificial lights.
In most conditions, the metering system copes well to produce well-balanced exposures. Changing the autofocus mode also changes the metering point, and this works well when you're photographing something with high contrast and want the exposure to be based upon the subject.
A range of fun digital filters make it a great camera to use if you want a little creativity, and of course there's also the option to expand the functionality of the camera via the different apps which are available.
Panoramic images can be achieved via the native camera app and these are both easy to create and fun to look at. There don't appear to be any join lines or jagged edges, and once again if you're viewing at a normal print size or on a computer, they're very impressive.
There's no optical zoom available with the iPhone camera, but there is a digital zoom available. In good light, this is passable, and if you really need to get close to a subject it's handy to have - but generally speaking it's better to shoot and crop afterwards if you need to frame a particular subject.
Focal Range
The Apple iPhone 6 Plus's lens provides a focal range of 29mm in 35mm terms, as demonstrated below.
| | |
| --- | --- |
| 29mm | Digital Zoom On |
| | |
Sharpening
Here are two 100% crops which have been Saved as Web - Quality 50 in Photoshop. The right-hand image has had some sharpening applied in Photoshop. The out-of-the camera images are a little soft at the default sharpening setting and benefit from some further sharpening in a program like Adobe Photoshop.
| | |
| --- | --- |
| Original (100% Crop) | Sharpened (100% Crop) |
| | |
|   |   |
| | |
Chromatic Aberrations
The Apple iPhone 6 Plus handled chromatic aberrations quite well during the review, with some purple fringing mainly present around the edges of objects in high-contrast situations, as shown in the examples below.
| | |
| --- | --- |
| Chromatic Aberrations 1 (100% Crop) | Chromatic Aberrations 2 (100% Crop) |
| | |
Macro
The Apple iPhone 6 Plus offers a Macro setting that allows you to focus on a subject that is 5cms away from the camera.
| | |
| --- | --- |
| Macro | Macro (100% Crop) |
| | |
Flash
The flash settings on the Apple iPhone 6 Plus are Off, On and Auto. These shots of a white coloured wall were taken at a distance of 1.5m.
| | |
| --- | --- |
| Flash Off | Flash On |
| | |
And here are a couple of portrait shots.
| | |
| --- | --- |
| Flash Off | Flash On |
| | |
Night
The Apple iPhone 6 Plus's maximum shutter speed is 1/2 second, which isn't great news if you're seriously interested in night photography. The shot below was taken using a shutter speed of 1/15th second at ISO 100.
| | |
| --- | --- |
| Night | Night (100% Crop) |
| | |
Panorama
The Apple iPhone 6 Plus allows you to take panoramic images very easily, by 'sweeping' with the camera while keeping the shutter release depressed. The camera automatically does all the processing and stitching.