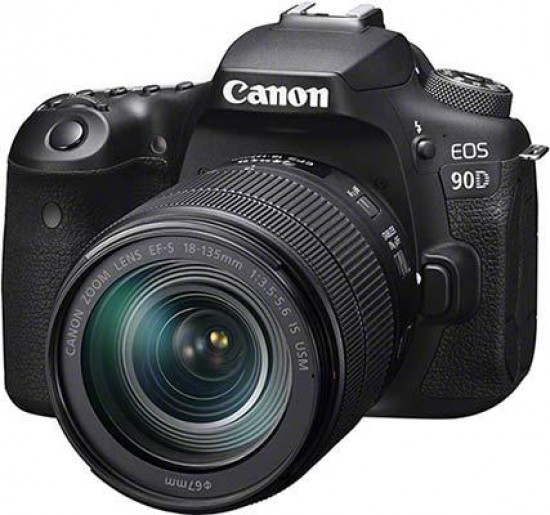 Conclusion
A brand new DSLR is a rare thing in 2019, but there is still a big market for cameras like this which appeals to the enthusiast photographer.
The Canon EOS 90D is a nice camera to use if you like the traditional styling and handling of a DSLR, while if you're already equipped with a range of EF/EF-S lenses then it makes a lot of sense to make the 90D your next purchase.
If you're already working with a Canon DSLR, such as one of the entry-level models like the 200D, then the 90D is a great upgrade which will see your shots elevated thanks to better frame rate, focusing and a higher resolution sensor. Even if you already have the 80D, there's a lot to tempt you with the 90D - while videographers will be pleased to finally see uncropped 4K making an appearance on a Canon APS-C DSLR.
If you're somebody who likes to shoot subjects like wildlife and sport, the larger body of the Canon 90D (when compared to mirrorless options) works well with the longer lenses you'll likely be using to capture those subjects.
However, if you don't shoot much wildlife/action and if you're not already in the Canon DSLR system, and can therefore be a little bit more flexible about which camera you go for - you might also want to think about the Canon EOS M6 Mark II, which was announced at the same time as the 90D. It features the same sensor but is housed in a much smaller and more travel-friendly body.
In some ways it's good to see that Canon still cares about its DSLR-audience, but we have suspicions that the 90D could be one of the last DSLRs to be announced by the camera giant, with the future being tilted towards more favourably towards mirrorless as time goes in. If you're a traditionalist this could be one of your last chances to get hold of a DSLR as we know them today.
Overall, the Canon EOS 90D is a great option for those who like DSLRs. Being a good all-rounder it's good for those who shoot lots of different kinds of subject. It does well at sports and action, as well as being suited to landscape, portraits and pretty much any kind of subject you care to shoot. It's also reasonably priced for what you get, so it comes highly recommended.
Ratings (out of 5)
Design
4
Features
4.5
Ease-of-use
4.5
Image quality
4
Value for money
4