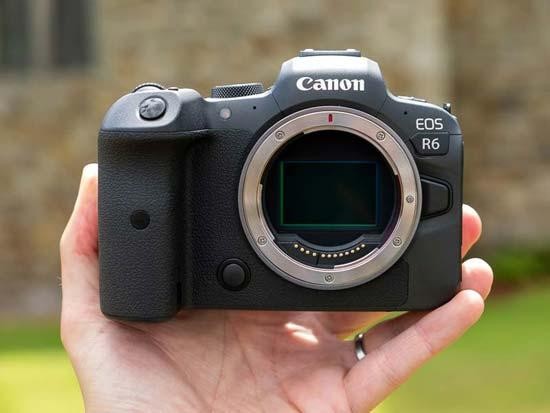 Conclusion
The new EOS R6 is the best full-frame mirrorless Canon camera to date, and unless you really need 8K video, the camera that mid-range DSLR owners should buy if they're looking to switch to mirrorless.
While the flagship R5 is currently getting all the plaudits (and some criticism) for its world-beating video specs, the R6 is a much more affordable proposition that still delivers almost everything that an enthusiast photographer or videographer could possibly want.
And while the first generation EOS R and RP represented a marked and ultimately flawed departure from Canon's proven handling and ease of use, the new EOS R6 thankfully marks a return to form, mixing together the best of its DSLR and mirrorless user interfaces into one mostly coherent whole.
Sporting no less than three control dials and wheels, a joystick and touch-screen LCD, not to mention the control ring found on RF lenses, it's clear that the Canon R6 is one of the most customisable cameras that we've ever reviewed.
With the handling well and truly nailed, the EOS R6's feature-set is likewise well thought out - more than good enough to take on the competition, but not so overblown as to be out of reach financially for most would-be buyers.
Thankfully the R6 achieves its full potential in most areas, with the new AF, IBIS and continuous shooting systems in particular being worthy of praise. This model really has taken a giant stride forwards for Canon cameras as a whole, moving beyond what 5-series DSLRs and previous mirrorless cameras have been able to both offer and achieve.
That isn't to say that the EOS R6 is the perfect camera. Some photographers may feel that 20 megapixels doesn't offer quite enough resolution for their needs, whilst videographers may bemoan the need to let their camera cool down after shooting a long 4K UHD 60p clip. The plethora of controls on offer can at first seem overwhelming, whilst the camera is undeniably bigger than its main rivals.
All of this seems like nit-picking, however, when compared to everything that the EOS R6 does so well. The fact that this is also the first Canon full-frame mirrorless camera to feel like a DSLR, almost certainly a reaction to the criticism levelled at the EOS R, is a great decision.
Overall, the new EOS R6 is the mirrorless camera that the majority of Canon owners have been longing for, for so long.
Ratings (out of 5)
Design
5
Features
5
Ease-of-use
4.5
Image quality
5
Value for money
4.5