Canon PowerShot G5 X Review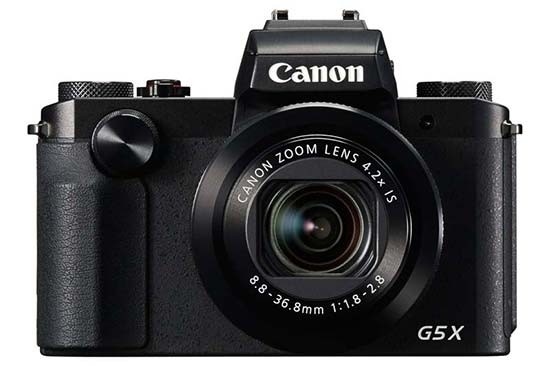 Conclusion
The Canon PowerShot G5 X is an excellent compact camera for enthusiast photographers, offering a very good built-in viewfinder, a fast lens, a wealth of options for shooting both stills and video, excellent image quality, speedy auto-focusing, intuitive and configurable handling, and solid construction. The 4.2x zoom lens may limit its appeal somewhat, as will the lack of 4K video recording, but for us, the new G5 X is the best-balanced model out of the G3 X, G5 X and G9 X range.
As with its siblings, the G5 X's image quality is excellent for a compact camera thanks to the 1-inch sensor that lies at its heart. If you've ever wanted DSLR-like pictures from a fixed-lens camera, then look no further than the G5 X, with its fast f/1.8-2.8 lens creating very nice bokeh at both ends of the zoom range when shooting wide-open. Sure, it still can't match a DSLR or an APS-C equipped compact system camera at the higher ISO speeds, but ISO 100-1600 is eminently usable with 3200 as a backup, not something that you can say about too many compacts.
In terms of build quality and handling, the Canon PowerShot G5 X again gets most things right, offering a reassuringly well-built chassis and a plethora of customisable controls, including the lens control ring. command dial and exposure compensation dial, while the swivelling touchscreen LCD, pop-up flash and 31-point AF system are all great features.
In summary, the PowerShot G5 X is the best prosumer pocket camera that Canon have released of late, with lots of strengths and only a few weaknesses, making it a serious player in the serious compact market...
Ratings (out of 5)
Design
4.5
Features
5
Ease-of-use
4
Image quality
4.5
Value for money
4.5